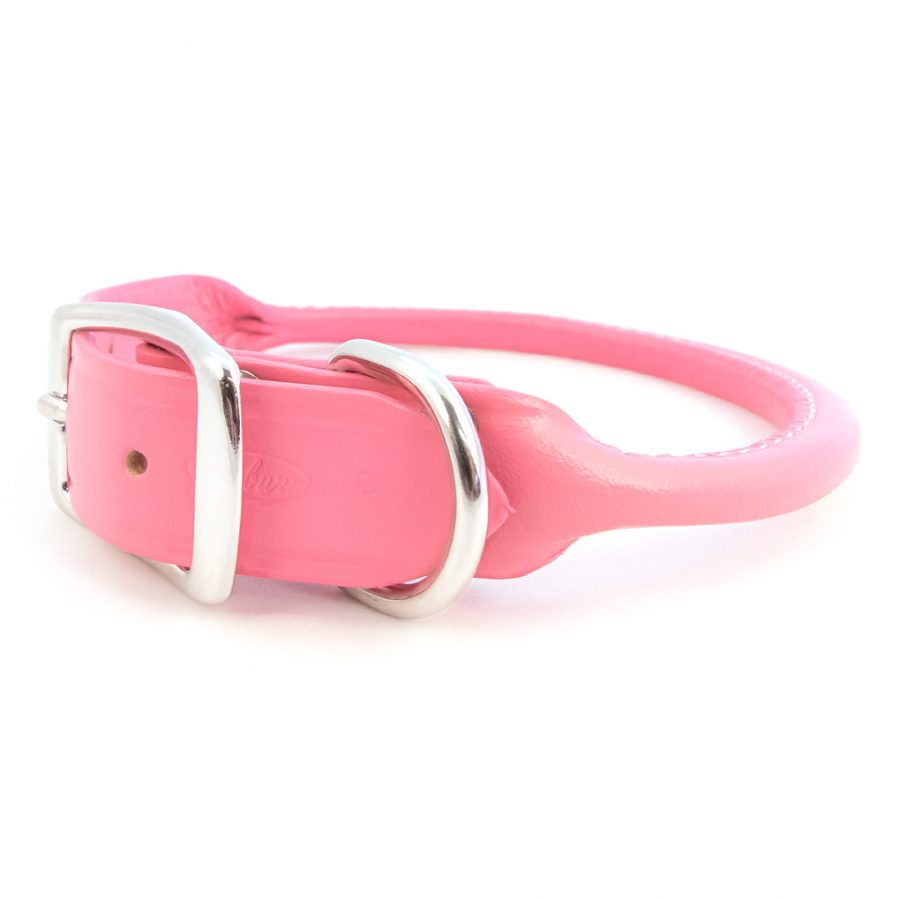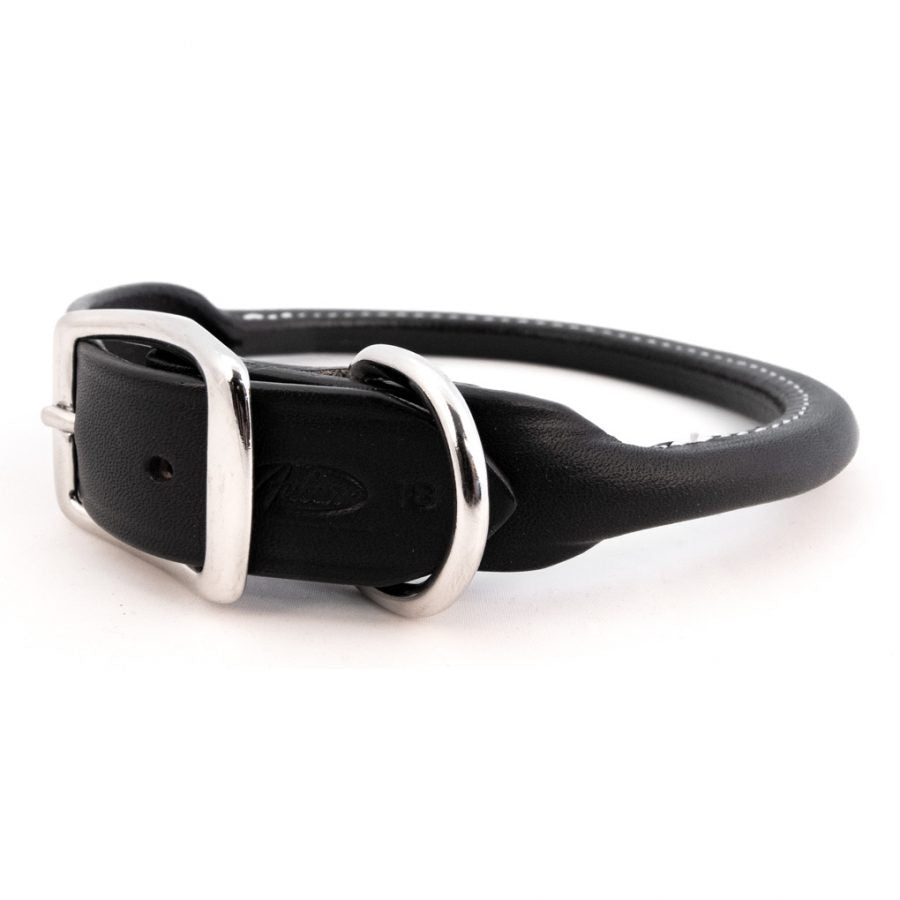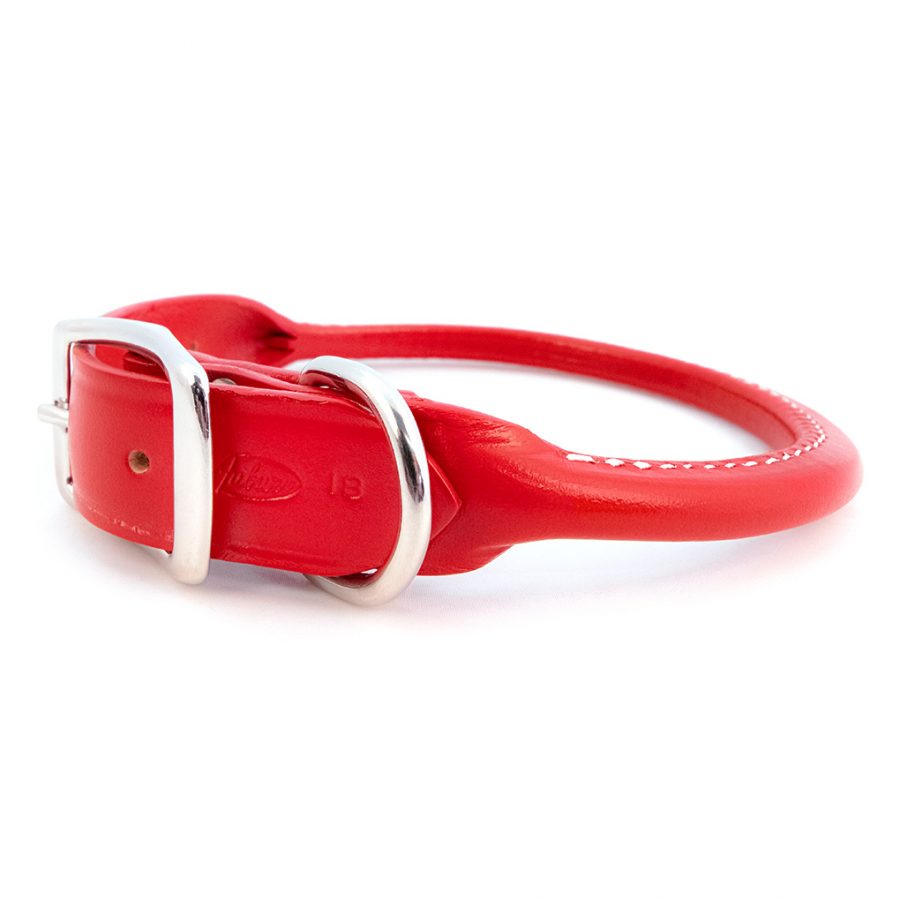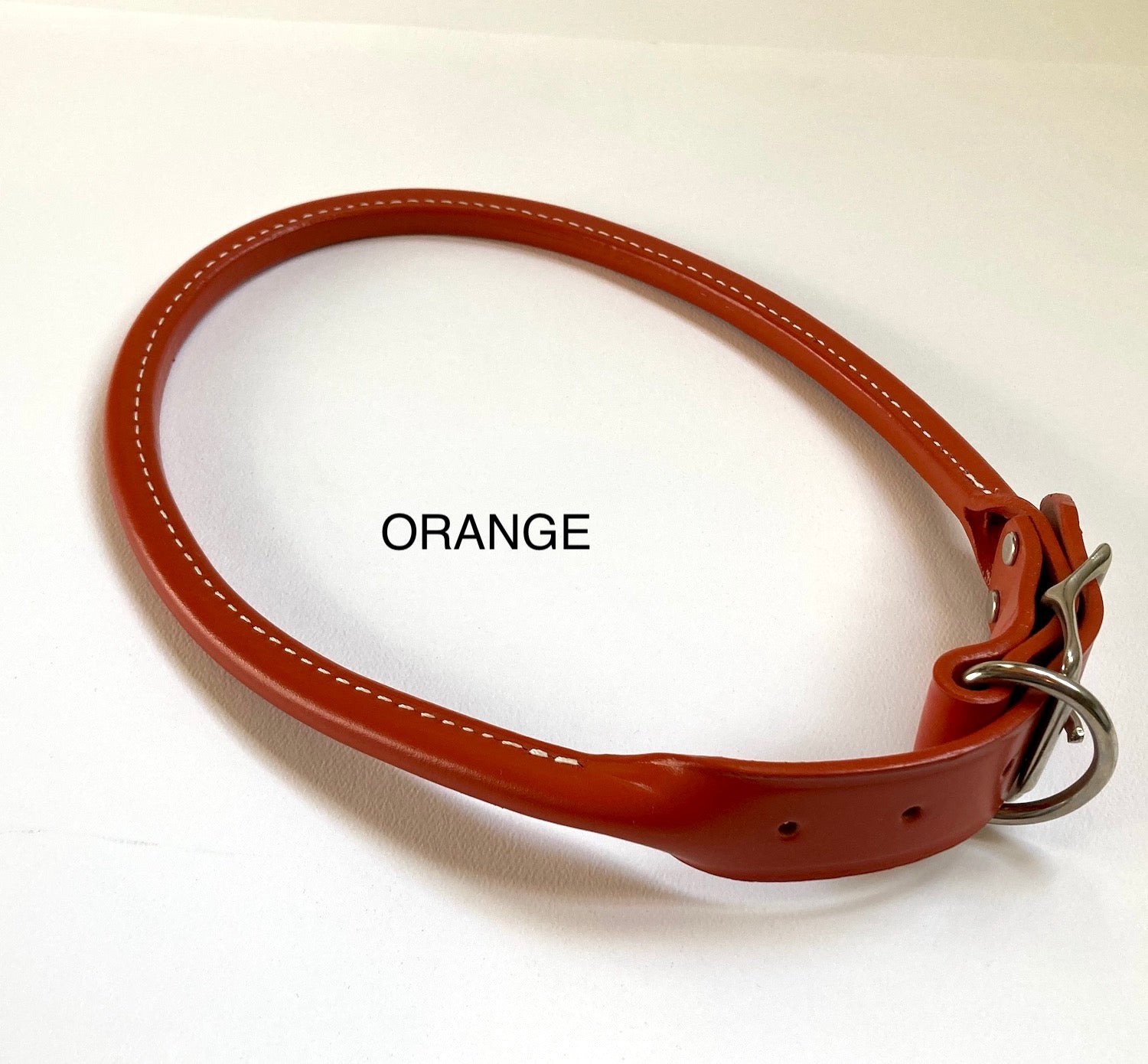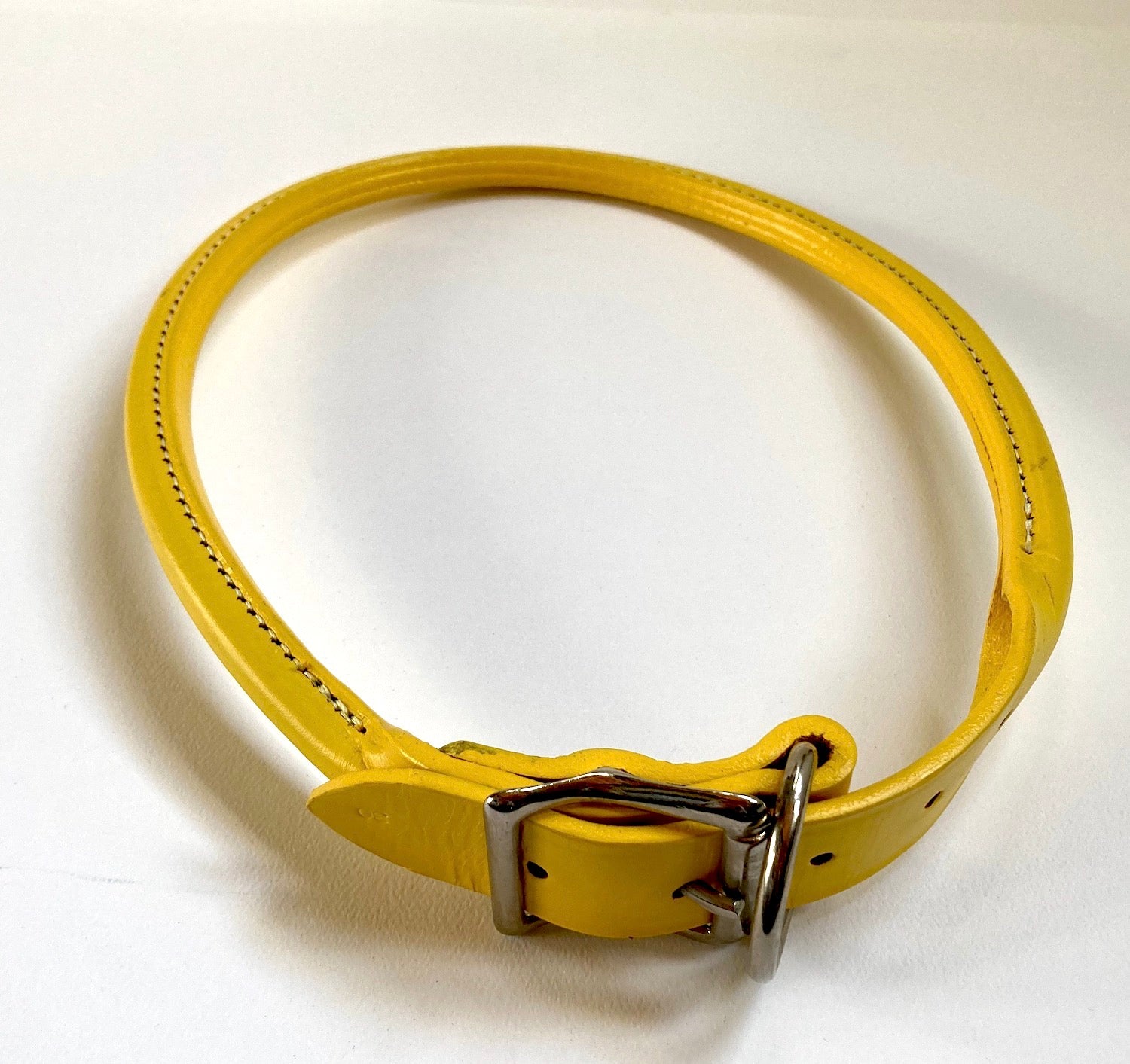 XL Rolled Leather Collars - Size 26" to 30" - 5 colors
Regular price
$100.00 USD
Sale price
$100.00 USD
Regular price
$0.00
 Round collars are particularly suited for dogs with long, thick coats because the round shape will aid in the prevention of tangled and matted fur around the dog's neck. But, they look great on dogs with short fur, too! More than 20 production steps go into the making of these beautifully handcrafted round collars. The first step is to carefully select full grain bridle leather. These round collars are then formed and stitched and the edges are beveled and polished to create collars round shape. Made in a buckle-end style these are beveled and have hand polished edges for comfort. Assembly is completed with a bright nickel-plated buckle with dee ring and smooth capped rivets.
Size: 1-1/4" x 30" fits 26" to 30" neck.
Made in the USA!
Available in Black, Red, Pink, Orange, and Yellow.
Please select desired color.