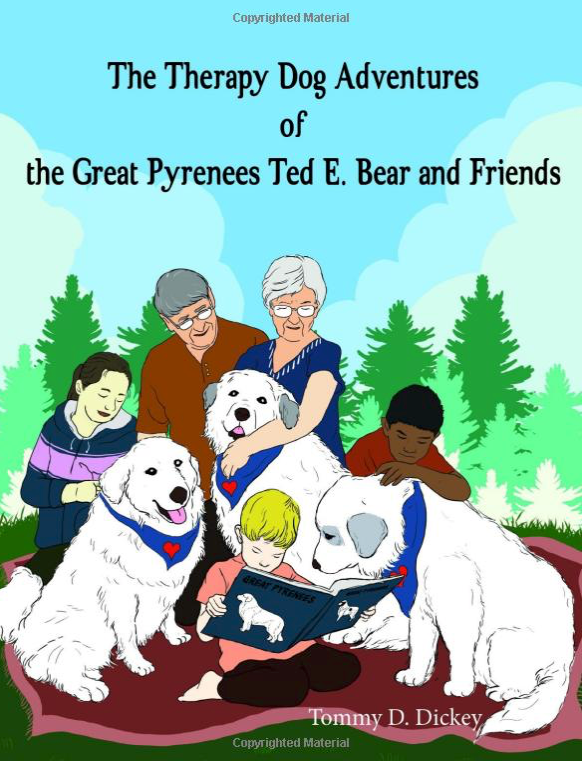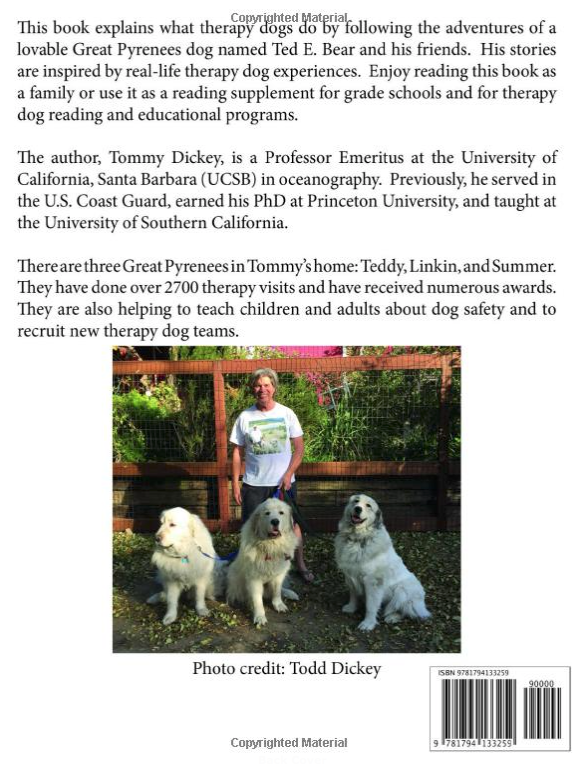 The Therapy Dog Adventures of the Great Pyrenees Ted E. Bear and Friends
Sale price
$12.95 USD
Regular price
This is a book about therapy dogs for kids and their families as well as adults. Have you ever wondered what a therapy dog is and what it does? This book provides answers through a fictional therapy dog - a lovable Great Pyrenees dog named Ted E. Bear. His stories are fictional, but were inspired by many actual therapy dog experiences in libraries, schools, colleges, hospitals, and senior citizen centers over the past decade. The main purposes of this book are to teach grade school children about therapy dogs and dog safety and to encourage them to read. They will also learn about Great Pyrenees dogs. Our hope is that families will read this book together. The book can also be used as a reading supplement for grade school classes as well as for therapy dog reading and educational programs. Profits from the book will be donated to various therapy dog organizations.
Paperback, 55 pages. Published February, 2019.
 "Highly recommended for kids of all ages (including adults). Anyone who wants to learn about therapy dogs, their handlers, and the important work they do in several different, and sometimes challenging environments, will certainly enjoy and appreciate this book."