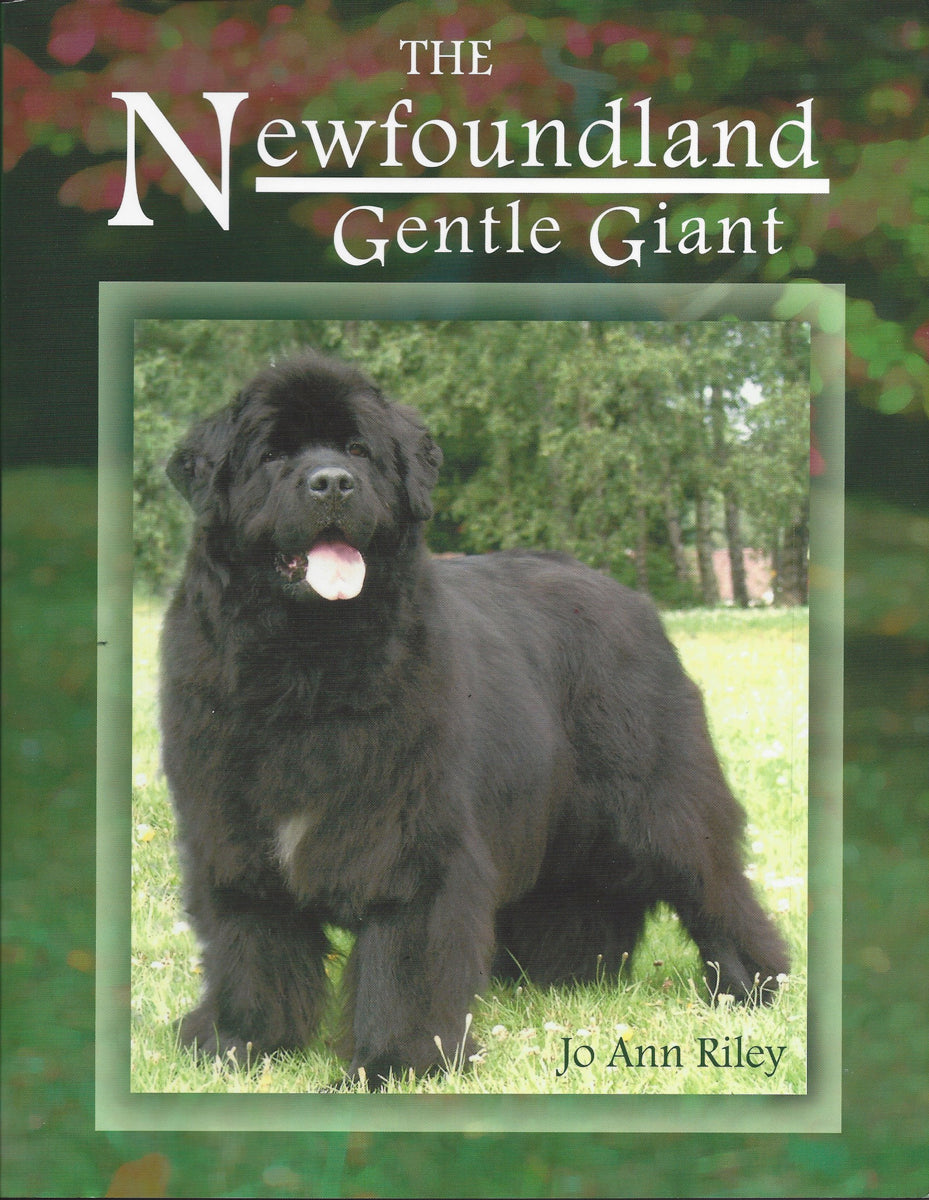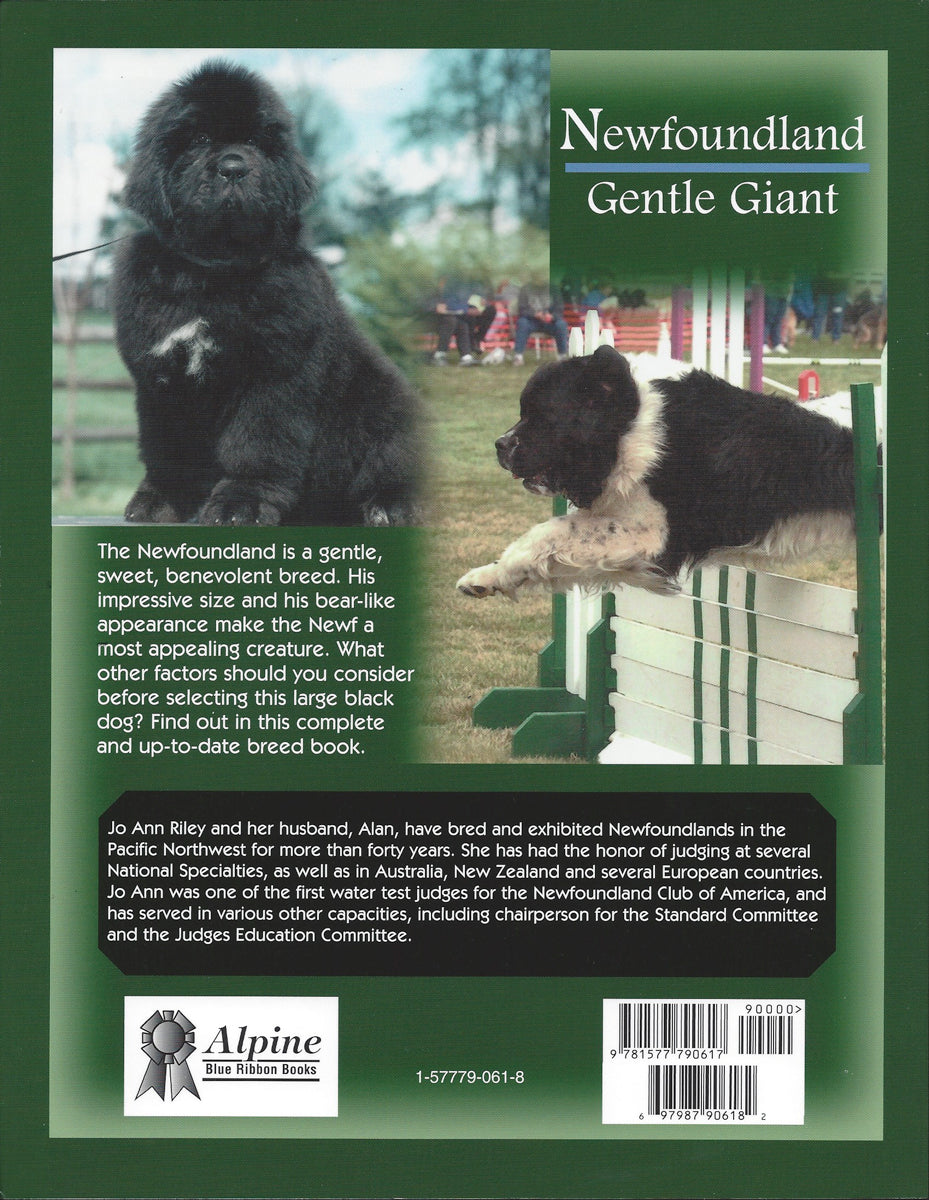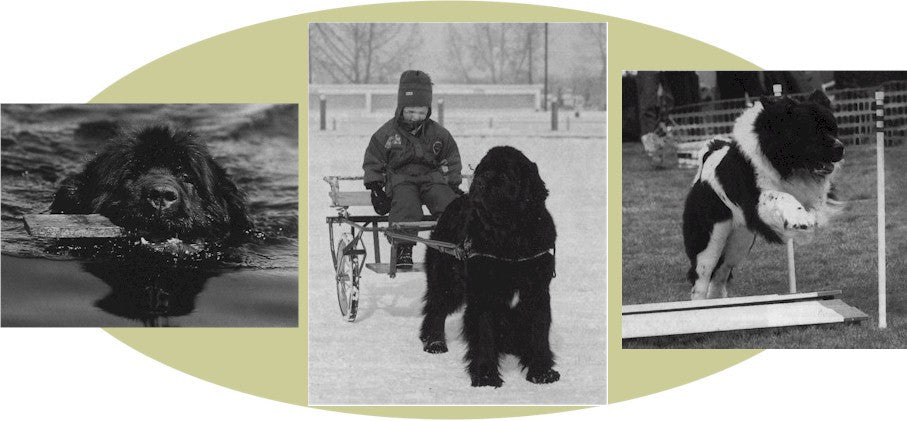 The Newfoundland: Gentle Giant
Sale price
$14.95 USD
Regular price
In The Newfoundland: Gentle Giant, JoAnn Riley presents many informative Newfoundland dog facts, ranging from selecting a Newfoundland puppy to caring for a senior dog. The book includes chapters on grooming, the Newfoundland Club of America, enjoyable activities for Newfoundland dogs, and even breeding and whelping. This complete breed book answers questions like "What size are Newfoundlands?" "What is a landseer?" "Do Newfoundlands have webbed feet?" "How much exercise do Newfoundlands need? "What is the Newfoundland dog's expected lifespan?" And lots more. Softcover, Limited Supply.
THE NEWFOUNDLAND, GENTLE GIANT FEATURES:
• The Newfound Breed Standard with illustrations
• Inherited diseases of the Newfoundland
• The Newfoundland dog's temperament
• How to select a Newfoundland puppy
• Breeding and raising Newfoundlands
• Competing with Newfoundlands in dog shows  
• Carting and water dog competitions for Newfoundlands
"This book is not only a history but an encyclopedia of knowledge. Not only is this book for the prospective Newf buyer but also for the owner/breeder who wants as much knowledge as they can learn about their breed. Great, great resource!"
"A useful and comprehensive history of Newfoundland dog breed information by one of Newfoundland's most accomplished breeders, exhibitors and judges. Highly recommended to the new and potential Newf owner. This is one of the few books that depicts actual of photos of Newfoundlands of excellent breed type."
"The author clearly knows a lot about Newfoundlands from personal experience."
"The Newfoundland: Gentle Giant is confidently recommended to anyone contemplating having or who already enjoys the company of a Newfoundland."
JoAnn Riley draws upon her many years of experience and expertise as a breeder and an exhibitor in both performance and conformation events. She
began judging in 1976, when she judged bitches at the National Specialty. Since then she judged at the 1980, 1986, and 2002 National Specialties. She has also judged in several European countries, as well as Australia and New Zealand. She is currently approved by the American Kennel Club to judge most of the Working Group in the USA, and has judged some of those breeds abroad as well. She was also one of the first Newfoundland Club of America Water Test judges.
            Currently an honorary member of Newfoundland Club of America, JoAnn has served in many capacities through the years. She chaired the Standard and Illustrated Guide Committees. She was the first Chairman of the NCA Judges Education Committee.
Chapter 1 MEET THE NEWFOUNDLAND
Chapter 2 HISTORY AND FUNCTION
Chapter 3 THE BREED STANDARD
Chapter 4 CHOOSING YOUR NEWFOUNDLAND
Chapter 6 CARING FOR THE ADULT NEWFOUNDLAND
Chapter 7 GROOMING YOUR NEWFOUNDLAND
Chapter 8 ACTIVITIES TO ENJOY
Chapter 9 ACTIVITIES AND COMPETITIONS
     Carting and Draft Dog Competitions
Chapter 10 THE NEWFOUNDLANDS CLUB OF AMERICA
Chapter 11 NEWFOUNDLANDS BEYOND OUR BORDERS
Chapter 12 BREEDING AND WHELPING
Chapter 13 YOUR OLDER NEWFOUNDLAND
Other Sources of Information