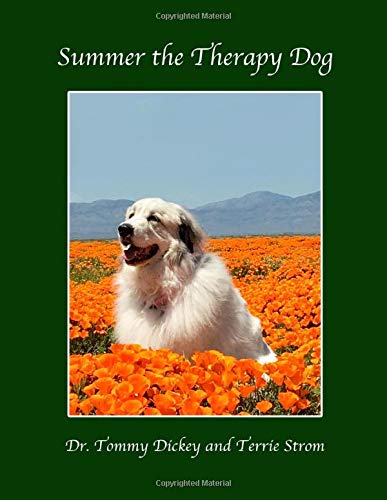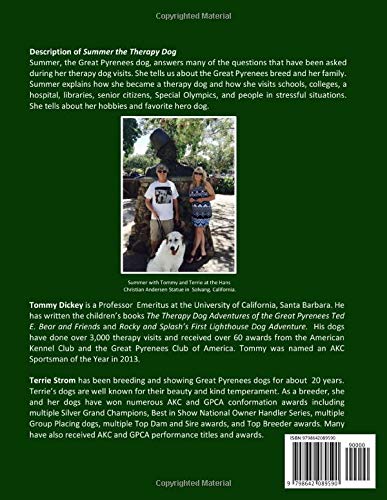 summer the therapy dog
Sale price
$9.95 USD
Regular price
Summer, the Great Pyrenees dog, answers many of the questions that have been asked during her therapy dog visits. She tells us about the Great Pyrenees breed and her family. Summer explains how she became a therapy dog and how she visits schools, colleges, a hospital, libraries, senior citizens, Special Olympics, and people in stressful situations. She tells about her hobbies and favorite hero dog.
Paperback - 47 pages.
A wonderful, uplifting read
Reviewed in the United States on July 10, 2020
This is a wonderful book full of information and photos. Whether you have a dog or not, this read will get you excited to go out and make a positive difference in the world like Summer does. While my nine year old daughter had no problem reading this book on her own, I suggest sharing the experience with someone you care about. (Yes - we read it again together. :-)
Reviewed in the United States on August 2, 2020
Summer The Therapy Dog is a book that everyone will enjoy. The questions Summer answers help the reader to understand the jobs that therapy dogs do...how many people in lots of different situations benefit from having these wonderful "friends" in their lives. The pictures show the beauty and sensitivity of these dogs.