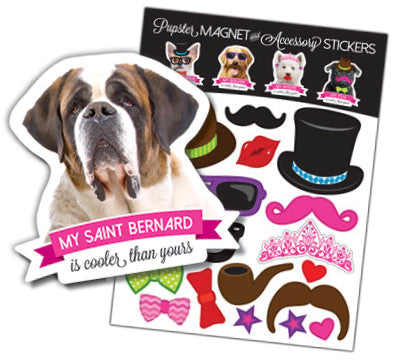 Saint Bernard Pupster Magnet & Accessory Stickers
Sale price
$5.00 USD
Regular price
$0.00
These magnets are cooler than most! Dress up your Saint magnet to be cooler than the rest with the new Pupster Magnet and Accessory Stickers! Features add-on mustaches, hats, glasses, bowties, and other accessory stickers! 
Size of magnet approximately: 4.875" x 5". 
Size of sticker sheet: 5.2" x 6.8".
Includes 1 magnet and 17 accessory stickers.