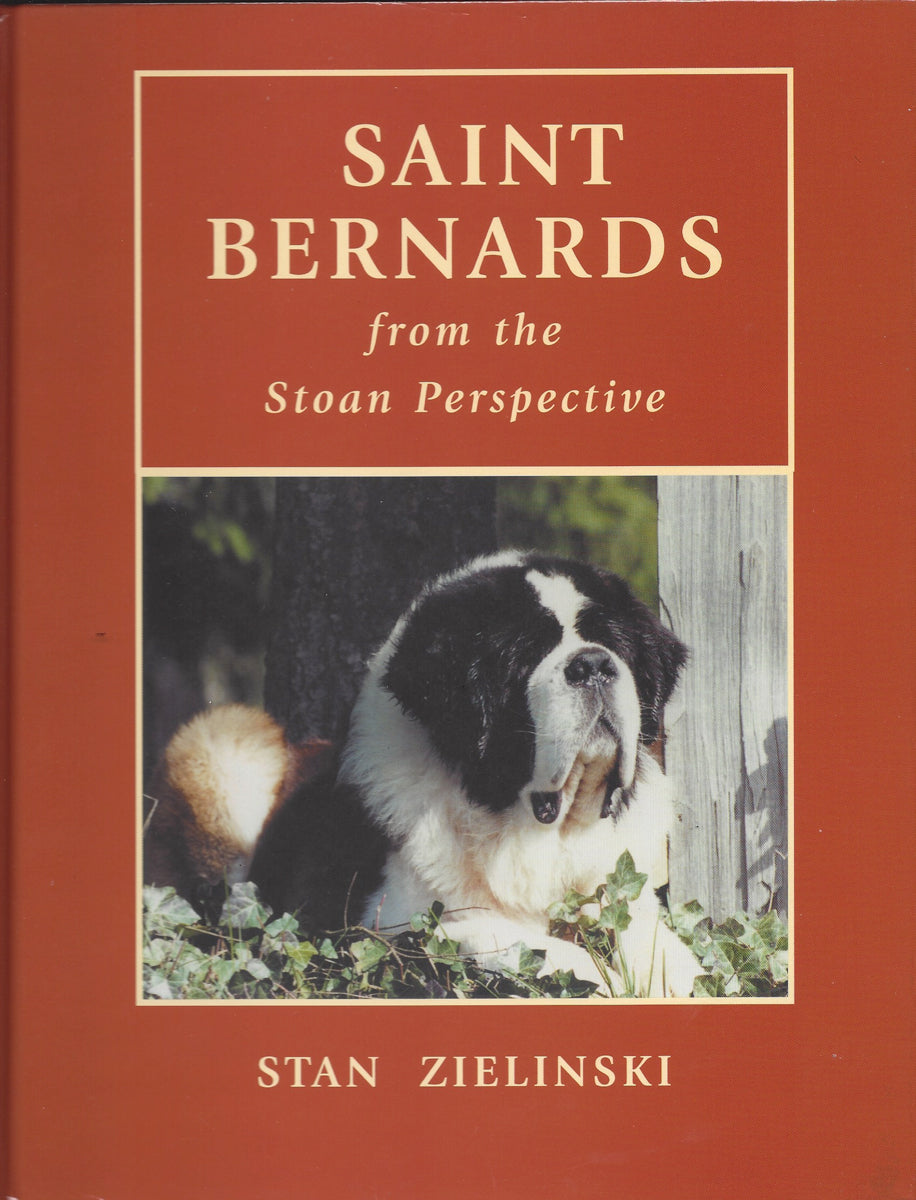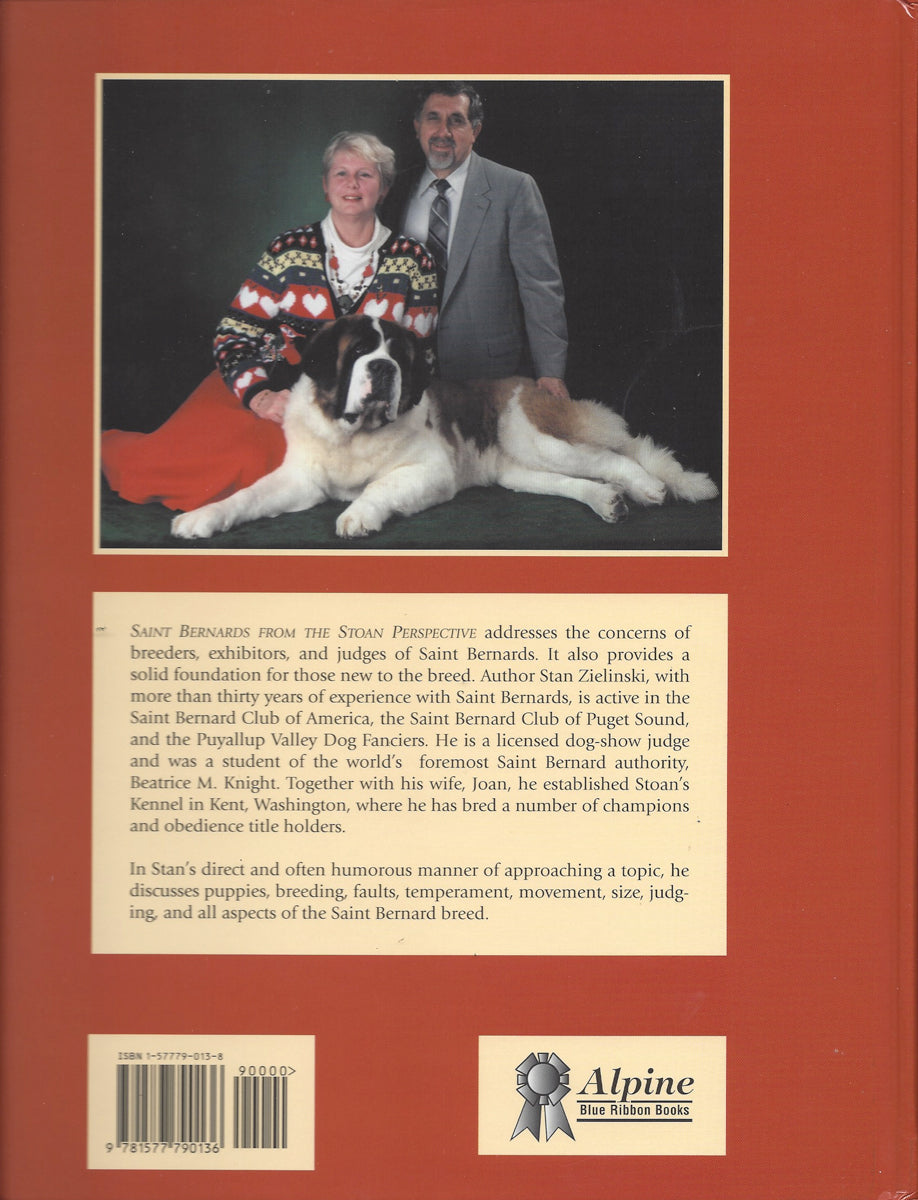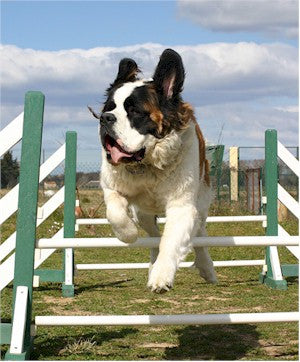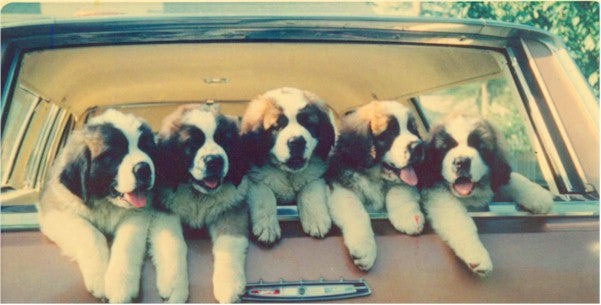 Saint Bernard from the Stoan Perspective
Sale price
$15.95 USD
Regular price
Stan Zielinski discusses Saint Bernard puppies, faults, temperament, movement, size, conformation, and just about every aspect of Saint structure. In his direct and humorous manner that is a pleasure to read, he also discusses breeding St. Bernards, the Saint Bernard breed standard, judging Saint Bernards, and much more. You'll find answers to questions like: What size are St. Bernards? What colors are acceptable in St. Bernards? If you want to start competing in the show ring with Saints, or have aspirations of breeding them, this book is the perfect choice.
EXPERT BREED INFORMATION ON SAINT BERNARD DOGS
• The Saint Bernard Standard with pictures & description
• St. Bernard head type and markings
• Saint Bernard gait and soundness
• Guidelines for buying a Saint Bernard puppy
• Perspectives of a St. Bernard judge who also exhibits
• Fifty tips for the Saint Bernard breeder.
• How to grade a litter of Saint Bernard puppies
• The St. Bernard stud dog and brood bitch.
Hardcover, 8.5 x 11, illustrated, index, 192 pgs. LIMITED SUPPLY

AUTHOR STAN ZIELINSKI
| | |
| --- | --- |
| | Stan Zielinski has been a top breeder of merit, exhibitor and judge of Saint Bernards since 1965. His Stoan kennel has produced more than150 Champions and Grand Champions, including the 1st female Saint Grand Champion in the USA, and many foreign title holders. His Saints have won over 50 obedience and working titles and have included numerous top producers, many with Stud Dog and Brood Bitch of the Year titles to their credit. Both Stan and his wife Joan are licensed AKC judges and members of the Saint Bernard Club of America, the Saint Bernard Club of Puget Sound, and the Puyallup Valley Dog Fanciers. He was a student of the world's foremost Saint Bernard authority, Beatrice M. Knight.  |
"Written in a very humorous style. Many tips and tricks to a novice but also readable to more experienced breeder/dog owner."
"This book is a must read for all exhibitors, Saint Bernard breeders and all AKC judges either qualified or applying to judge Saint Bernards."
"If you just started with Saints this is the book to have. It's a fun read, you'll enjoy Mr. Zielinski's humor. And you'll learn a lot to boot. Wanting to start breeding or showing? This is a must have book. You want to be a judge? There is a section there for you as well. Well worth the money."
"By far the best book on St. Bernards for those who know and love them best."
"This is an excellent book, not just for breeders and judges, but for anyone interested in Saint Bernards. It provides wonderful insight for people looking for their first pet Saint as well as those interested in showing Saints. A great reference book!"

SAINT BERNARD CONTENTS
Whatever Happened to Moderation?
The Official Standard for the Saint Bernard
An Extensive Description of the Saint Bernard
The Movement Described in the Standard
The Expected Temperament of a Saint Bernard
What Size Is the Right Size?
What Makes One Fault More Important Than Another?
Taking Care of the Puppies
Guidelines for Buying a Puppy
The Rewards and Risks of Inbreeding
Choosing a Mate for Your Dog
Advice for the Less Experienced Breeder
A Short Course on Judging Saint Bernards
The Perspective of a Judge Who Also Exhibits
Judges Who Fail to Put the Emphasis Where It Belongs
The Essence of Breed Type
The Three Varieties of Saint Bernards
List of Abbreviations Used in This Book