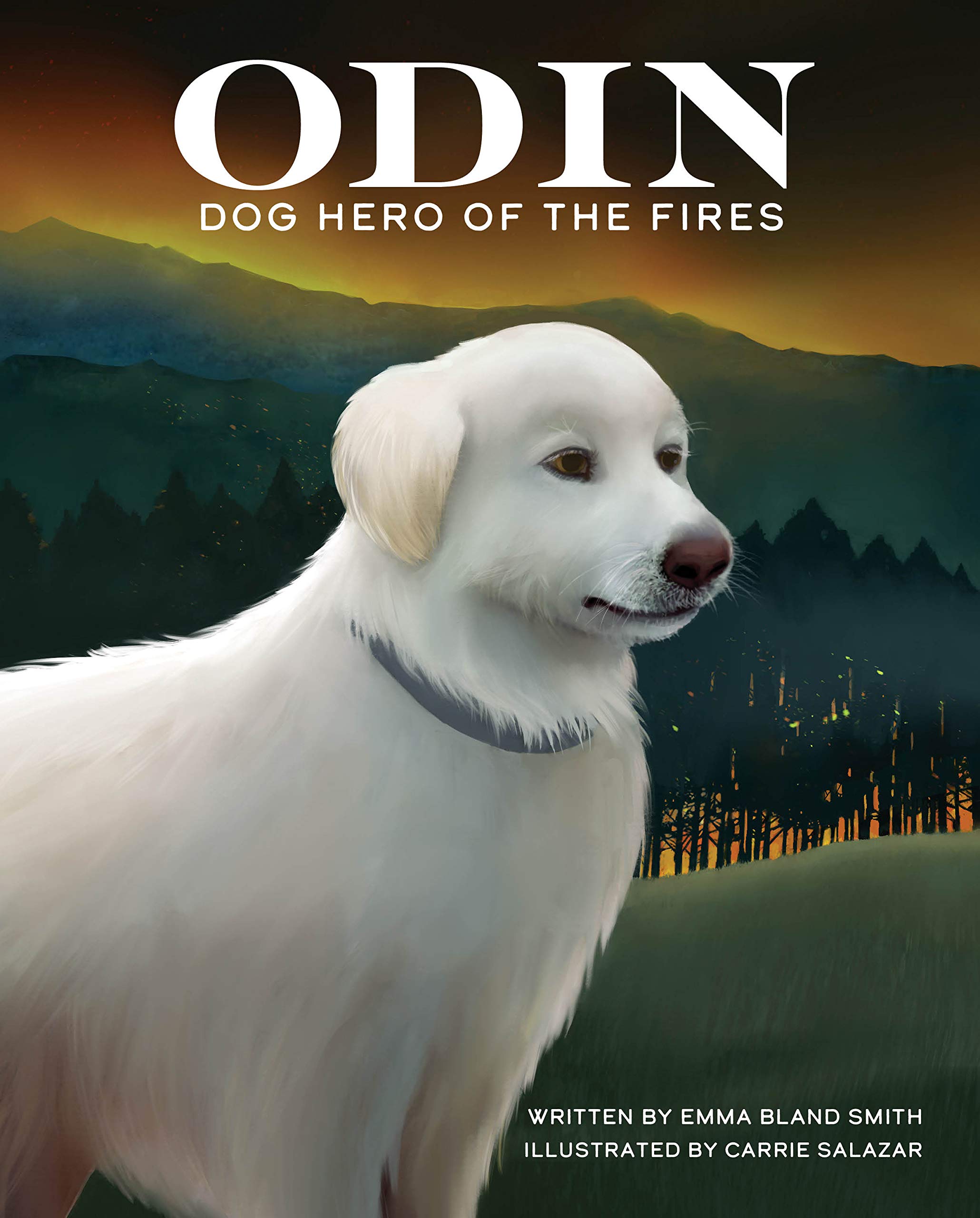 Odin, Dog Hero of the Fires
Sale price
$16.99 USD
Regular price
The incredible true story of one dog's heroic feats during the 2017 Tubbs Fire, one of the most destructive wildfires in California history.
One October night in 2017, when wildfire raged in Sonoma and Napa counties, the Hendel family was suddenly evacuated from their homes and farms to escape to safety and forced to leave behind their Pyrenees dog, Odin. Odin refused to leave his nightly post of guarding the family's eight young goats, despite the family's desperate attempts to lead him away. Brokenhearted, the Hendels were sure they would never see their dog again.
But when the fire calmed and the family returned home, to their shock they found Odin singed yet safe, along with all the goats and several orphaned deer the dog had protected as well. Odin, Dog Hero of the Fires is a touching and inspirational true tale that honors the bravery and strength of Odin as well as commemorates the stories of those affected by the Tubbs Fire.
Hardcover 32 pages
Reading age :
5 - 8 years
Review
"A touching and inspirational true picture book story… Memorably entertaining and impressively inspiring." ― Children's Bookwatch

"Told from Odin's point of view, this true story is a heartwarming tale of survival against all odds as well as a wonderful lesson about responsibility and perseverance. Salazar's soft illustrations are lifelike. . . Highly recommended for all children's library collections, especially where dog books are in high demand and where wildfires are prevalent." ― School Library Journal

"A Great Pyrenees dog named Odin narrates this dramatic story based on true events. The dog relates the harrowing tale in first-person present tense, adding dramatic suspense as the plot unfolds... The scenes of the nighttime fire and the hazy, gray day that follows, however, project a dreamlike effect that in combination with the posed animals conveys the nightmarish quality of the wildfire and its aftermath… A final page gives information about Great Pyrenees dogs. An entertaining story of a dog's brave behavior in a devastating wildfire." ― Kirkus Reviews
About the Author
Emma Bland Smith is formerly a French teacher and magazine editor and currently a writer and librarian, as well as Girl Scout volunteer and passionate gardener. She started writing picture books when her kids were young. Emma lives with her husband and two kids in San Francisco, California.

Carrie Salazar is an artist, illustrator, and storyteller. A daughter of immigrants, Carrie grew up in southeastern Louisiana and finds inspiration for her art from dreams, history, people, events, and her childhood in the rural south. She draws and paints from her home in Berkeley, California.