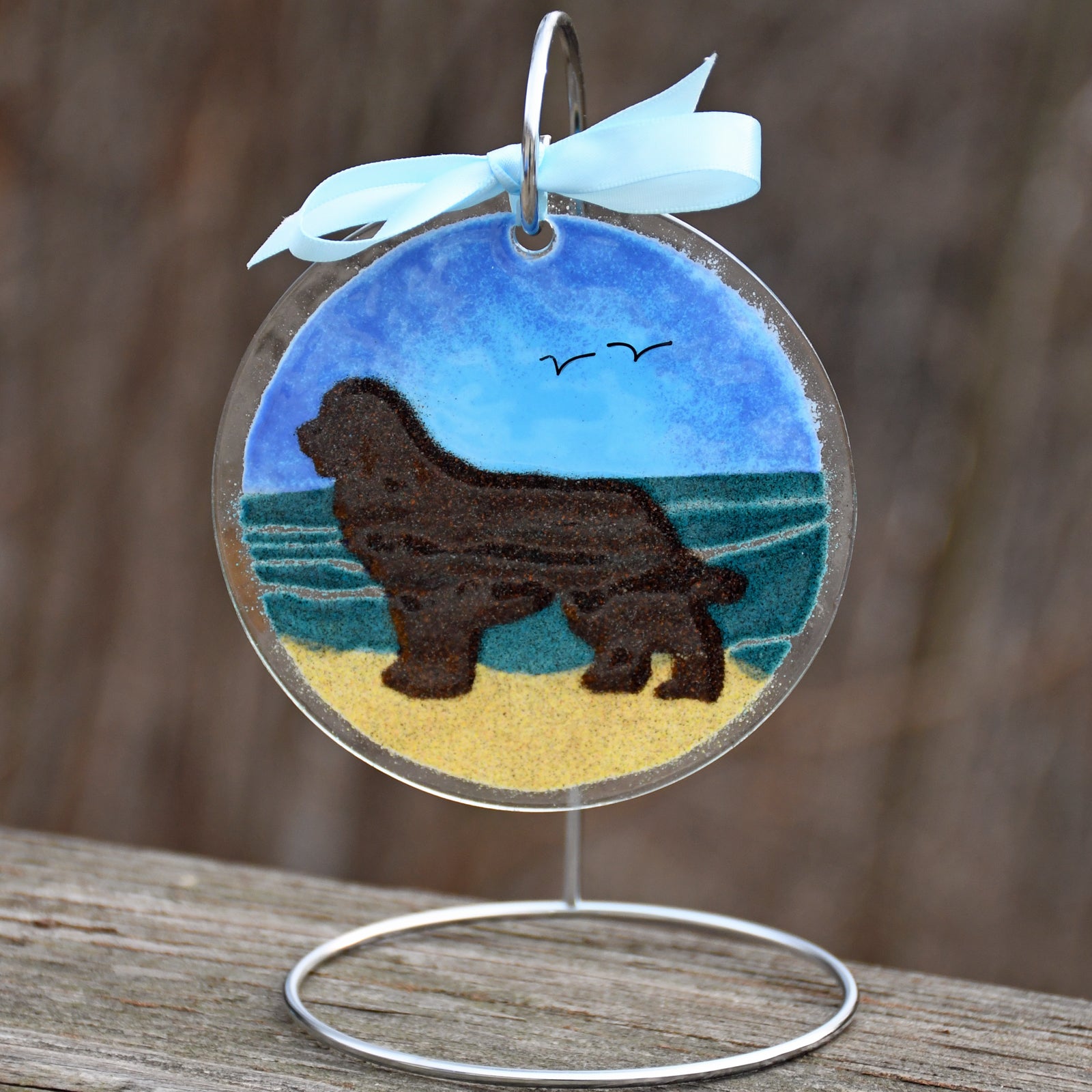 Newf Ornament/Suncatcher - Brown
Sale price
$18.95 USD
Regular price
These awesome suncatchers/ornaments can be used with a suction cup (included) on a window, put on an ornament stand (not included), or used as a Christmas
ornament. They are about 4.5 inches in diameter and come with a satin ribbon tied at the top in a bow.
Each one is hand-made in the USA and features a Newfoundland profile on the beach.

About the process:
At the beginning of the manufacturing process the glassware is delicately decorated by hand, using enamel powders layered between clear glass. The piece is then placed on a mold or flat surface and fired at nearly 1500 degrees. This causes the glass to take on the shape of the mold and allows glass and enamel to fuse. The process creates both a texture and bubble pattern, a natural characteristic of this form of glass, which combine to make each piece truly unique.