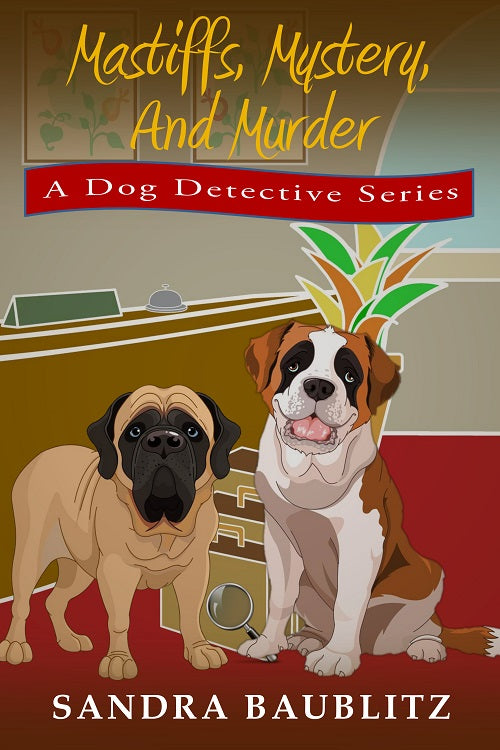 Mastiffs, Mystery, and Murder
Sale price
$14.95 USD
Regular price
It's murder at the dog show!
When amateur sleuth Clarissa Hayes and her trusty Saint Bernard, Paw, enter a dog show, they expect to find dogs, blue ribbons, and trophies. Not dead bodies.
Clarissa's boyfriend is tracking a suspect in the death of a dog fancier. It's up to Clarissa and Paw to provide him cover as they compete in the show.
But the competition turns deadly when another dog owner is murdered. Are the deaths connected? Clarissa and Paw must sniff out the clues to solve the crime before the killer collars them.
Will Best in Show become Best in Death?
Paperback, 5.5" x 8.5", 300 pages.
About the author:
Sandra Baublitz is a lover of all animals. She has always loved dogs and cats. A Dog Detective series originally began as a contest entry. Paw's creation was influenced by the Beethoven movies and the author's desire to own a Saint Bernard. The author never got the opportunity to own a St. Bernard, and her current cats will not allow a new edition. Ms. Baublitz expresses her love of the breed by continuing to write about Clarissa and Paw and their mystery adventures. She hopes her readers enjoy reading them as much as she enjoys writing them.