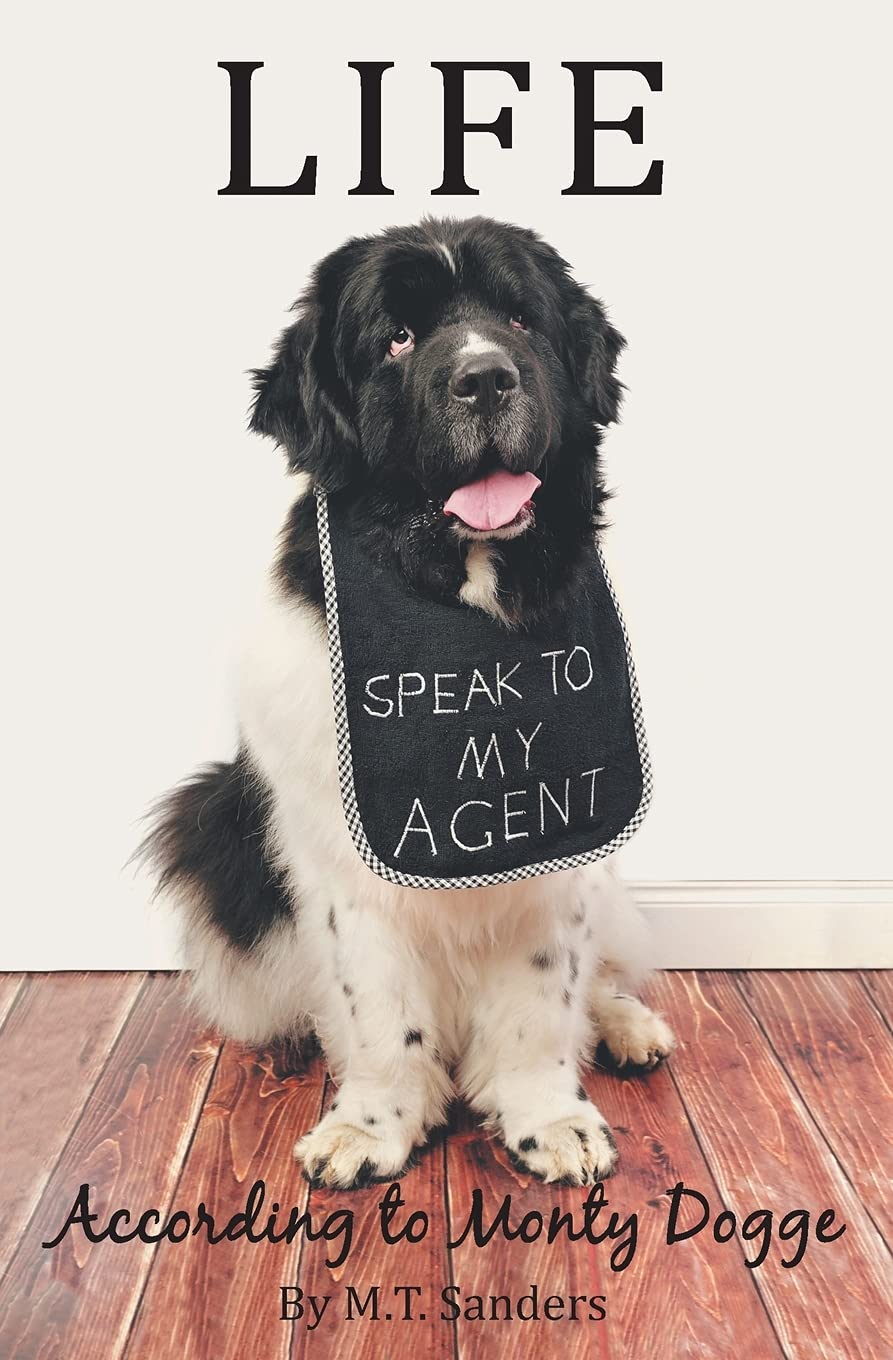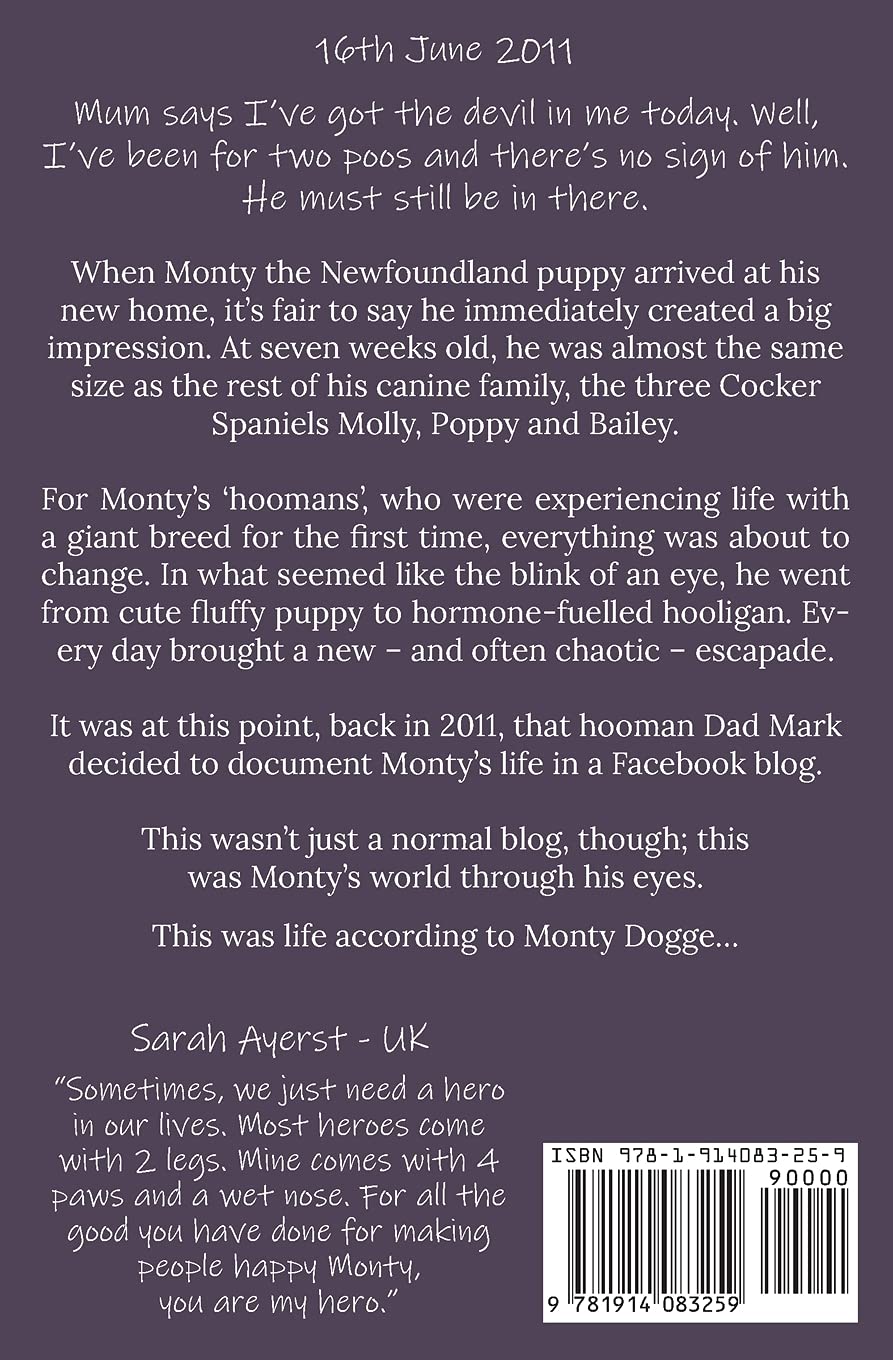 Life According to Monty Dogge
Sale price
$16.99 USD
Regular price
When Monty the Newfoundland puppy arrived at his new home, it's fair to say he immediately created a big impression. At seven weeks old, he was almost the same size as the rest of his canine family, the three Cocker Spaniels Molly, Poppy and Bailey.
For Monty's 'hoomans', who were experiencing life with a giant breed for the first time, everything was about to change. In what seemed like the blink of an eye, he went from cute fluffy puppy to hormone-fuelled hooligan. Every day brought a new - and often chaotic - escapade.
It was at this point, back in 2011, that hooman Dad Mark decided to document Monty's life in a Facebook blog.
This wasn't just a normal blog, though; this was Monty's world through his eyes.
This was life according to Monty Dogge...
Softcover, 182 pages. 2021