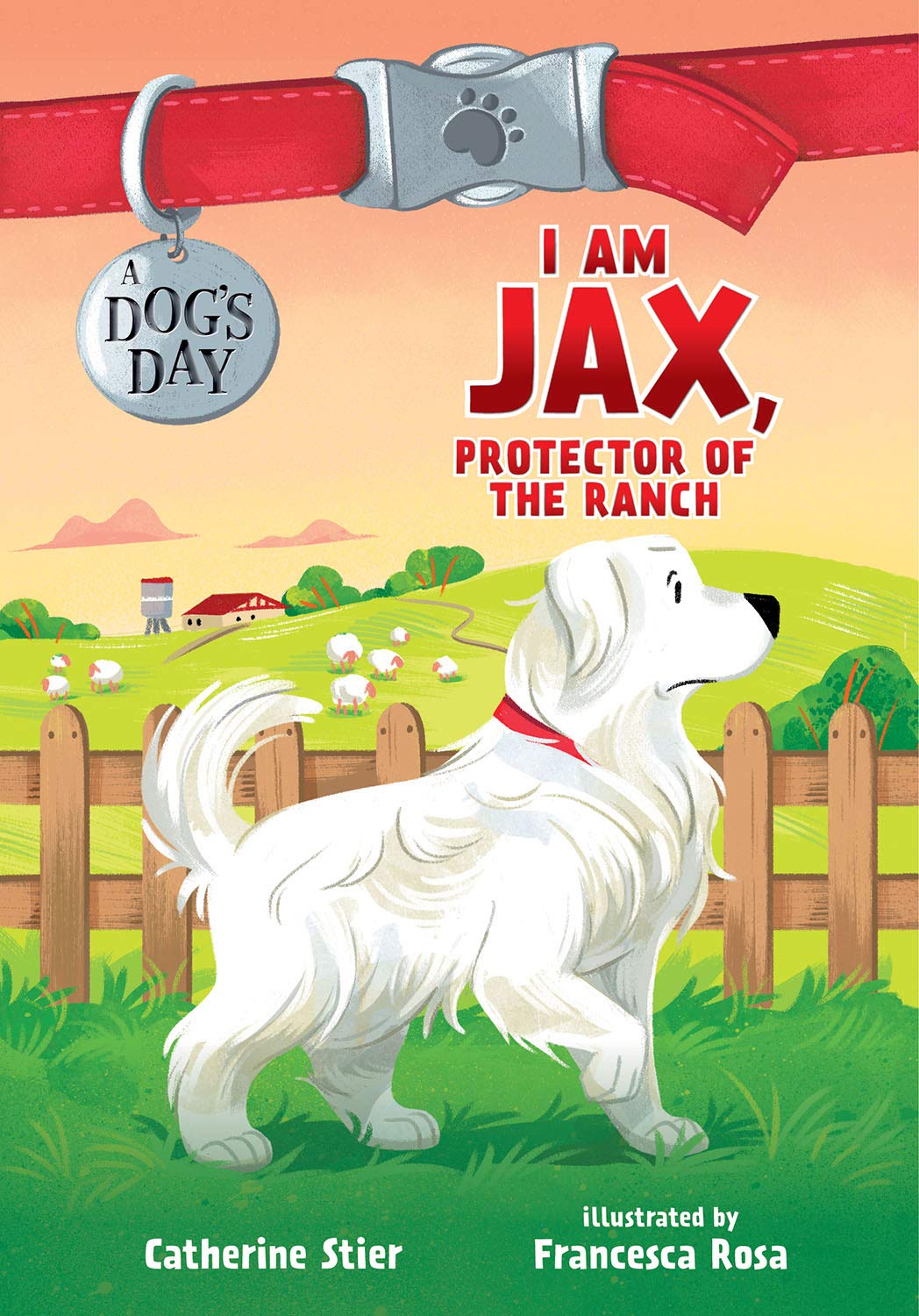 I Am Jax, Protector of the Ranch
Sale price
$5.99 USD
Regular price
Spend a day in the life of a livestock guardian dog! Jax the Great Pyrenees has a big job. After the Texas sun goes down, it's up to him and two other LGDs to protect their ranch from predators. But when the lead dog gets hurt, Jax and a young pup are the only ones left to protect the flock through the night. Told from the dog's perspective, this story also includes back matter about the breed and role of the working dog.
Paperback 96 pages.
Reading age :
7 - 9 years, size 7" x 5"
Review
STARRED REVIEW! "This is an outstanding effort, packed with interesting information but also too engrossing to put down…A thrilling and very worthwhile choice for emergent readers."―Kirkus Reviews starred review
"Canine lovers rejoice…Give to all animal-loving readers looking for an early chapter book series to get into."―School Library Journal
About the Author
Catherine Stier is the author of several children's books, including the award-winning picture book If I Were President. She holds a master's in reading and literacy and has served as a magazine writer, newspaper columnist, and writing instructor. Born in Michigan, Stier now resides in Texas.
Francesca Rosa was born in Italy and is a graduate of the School of Comics and Illustration in Milan. Since childhood, she has had an infinite love for animals, and they frequently appear in her illustrated books. She currently lives in Italy with her husband, and her dog, Milù.