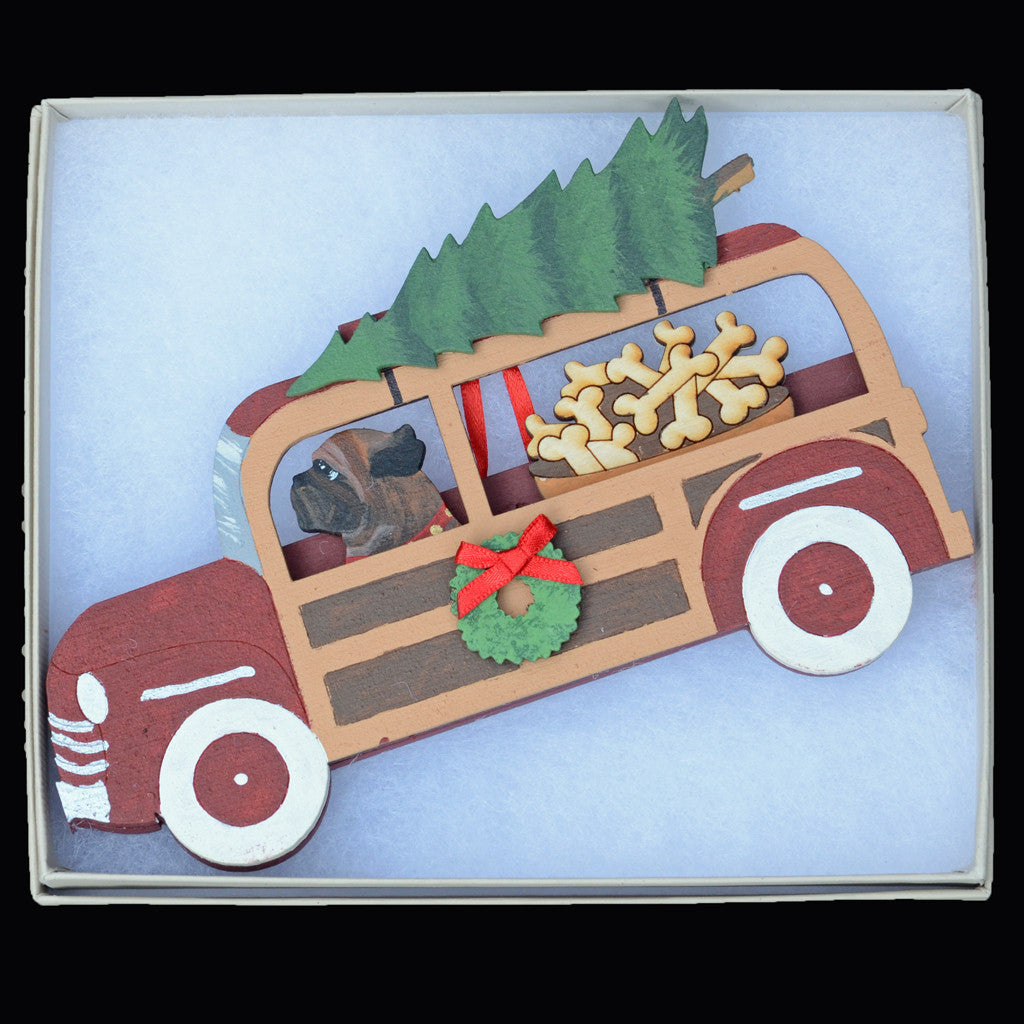 Holiday Red Woody Wagon Bullmastiff Ornament - Brindle
Sale price
$28.00 USD
Regular price
$0.00
Holiday dark red woody wagon. Styled like a 1959 Chevy woody wagon. Original wooden layered wooden cut-out. USA handmade.
Red hanging ribbon. Product Description:
If your dog was Santa, you know darn well he would get everyone on his list...BONES! So great for the ear flyin', happy dog lover! You know your dog would bring home the bones in this amazing retro woody wagon if he could! This is one of our most amazingly detailed and multi layered little works of art! Handcrafted of layered wood and topped off with a holiday tree. USA handcrafted. 7" w. x 5" tall.