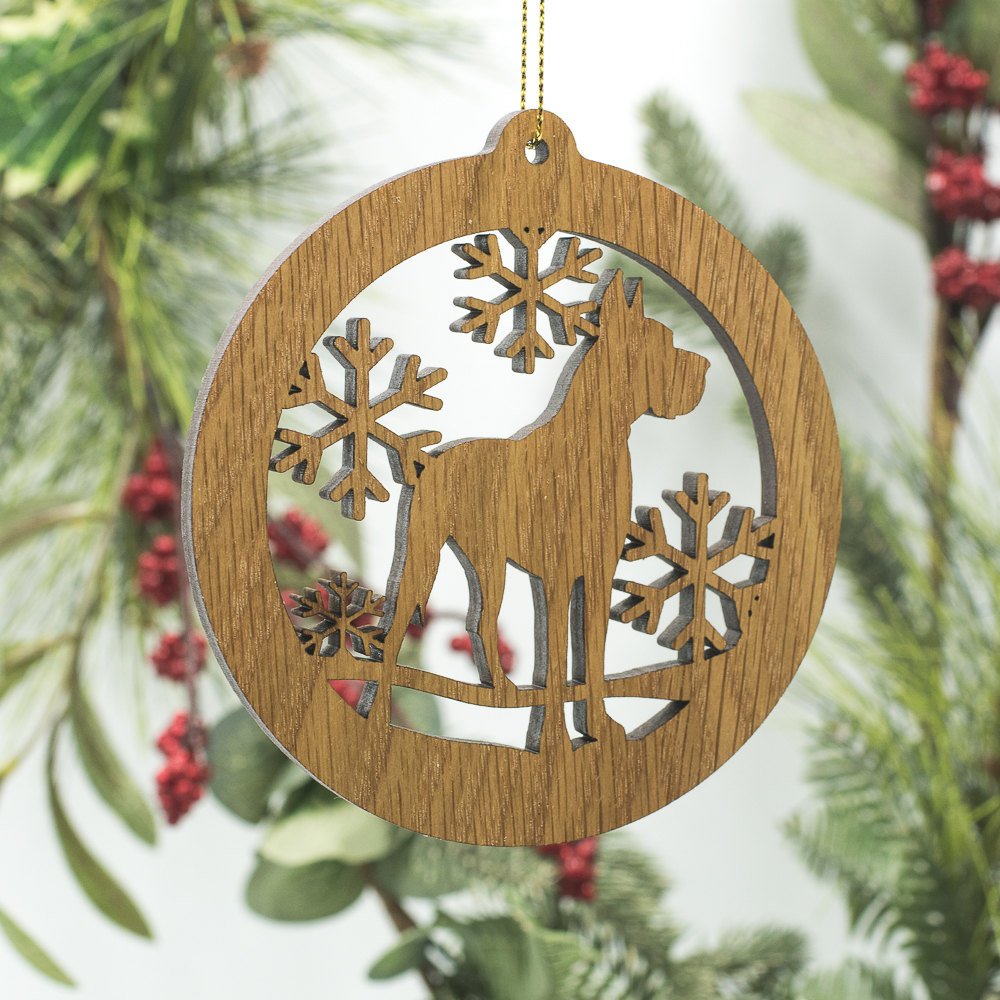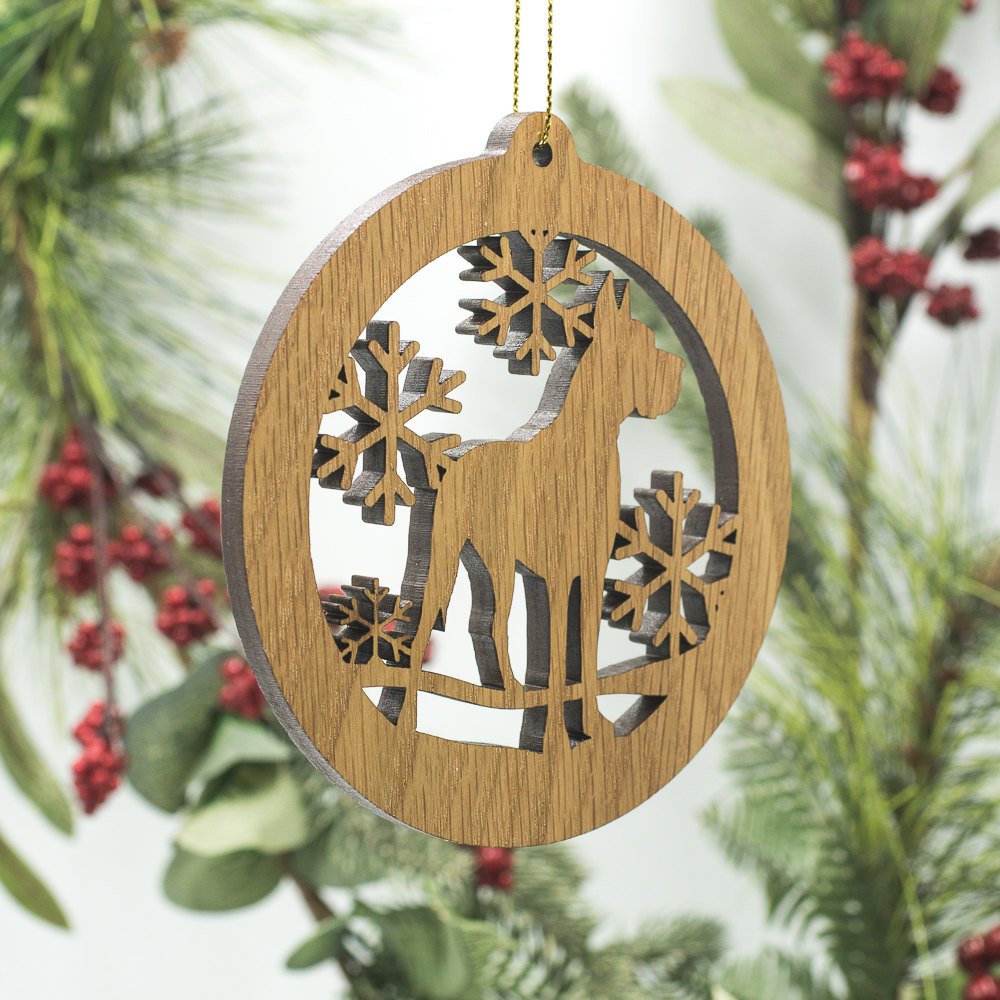 "Great Dane White Oak Carved Ornament"
Sale price
$15.95 USD
Regular price
Great Dane Christmas ornament. One of the largest breeds of dog, the Great Dane holds a special place in our hearts. Known as a gentle giant, they are devoted pets and cherished members of the family. Their gentle temperament has earned them the distinction of being chosen for characters such as Scooby Doo and Marmaduke. This Christmas ornament features the iconic Great Dane silhouette standing with matching giant snowflakes drifting around.

These ornaments measure 4" or 10cm in diameter and 1/4" thick.

These wooden ornaments are made of high quality white oak laminate. They have been given a light coat of natural stain to highlight the natural wood grain. Please note, as this is natural wood every ornament will have a different wood grain and no two will have an identical pattern. Limited Supply.