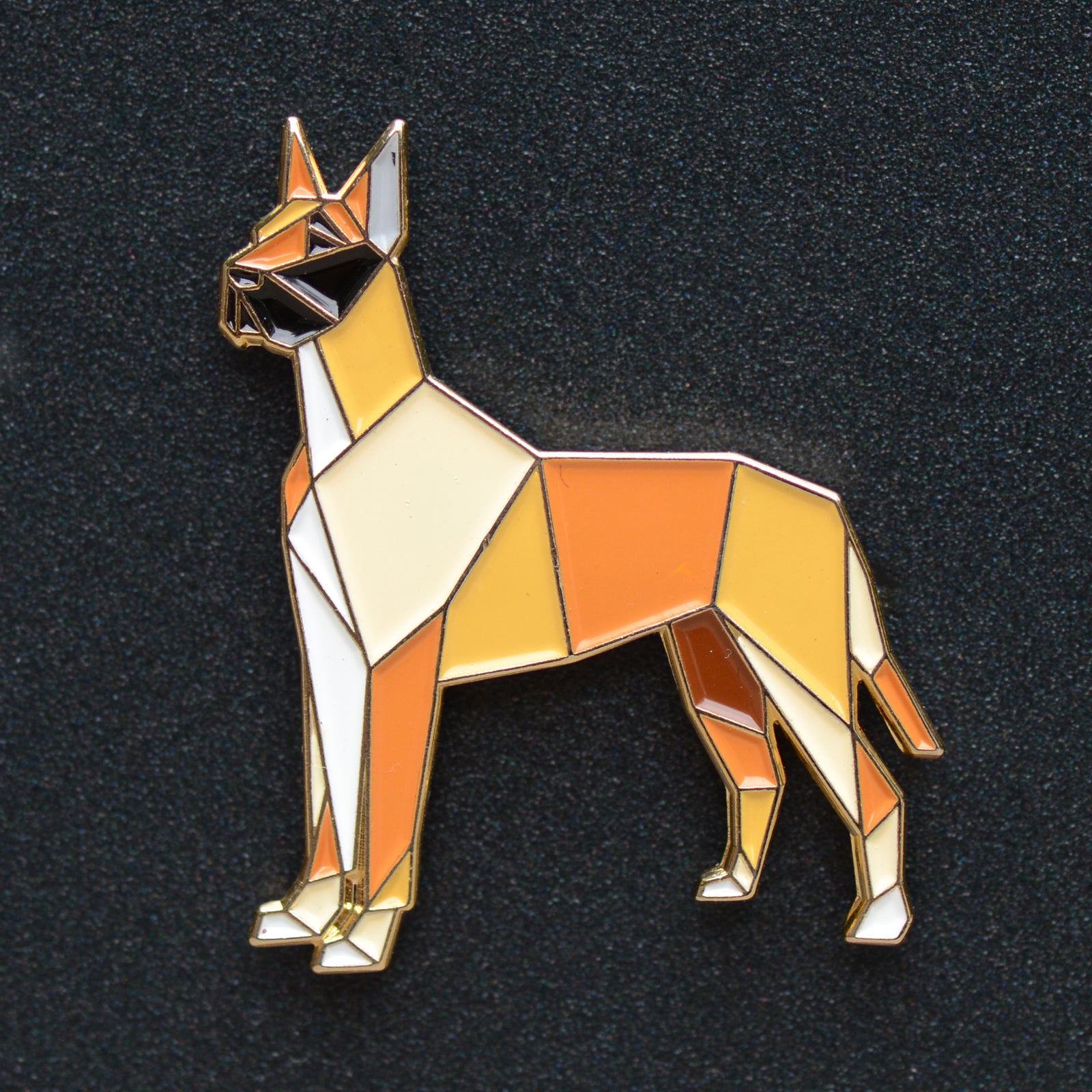 "Great Dane Origami Enamel Pin #2 - NEW"
Sale price
$11.00 USD
Regular price
$0.00
Each of these adorable Great Dane pins are approx. 1.5" x 1.5" in size. While small, they make a powerful visual impact to all who see them. The back is a gold metal military clutch back with two pins to hold securely in place.
Makes an excellent gift for any Dane lover, young and old. Pin it to your jacket, purse, backpack, scarf, apron, tote bag or most any place you desire.
Limited Supply.