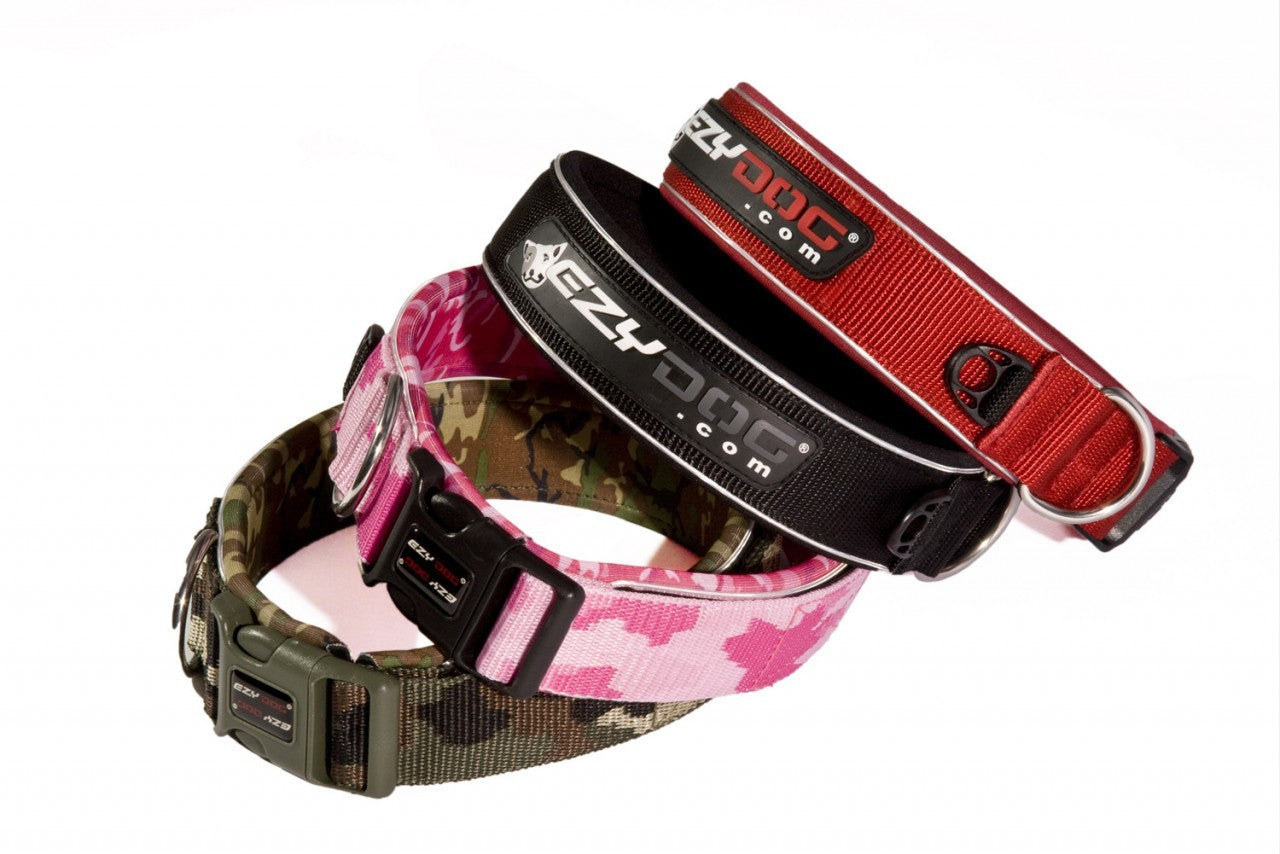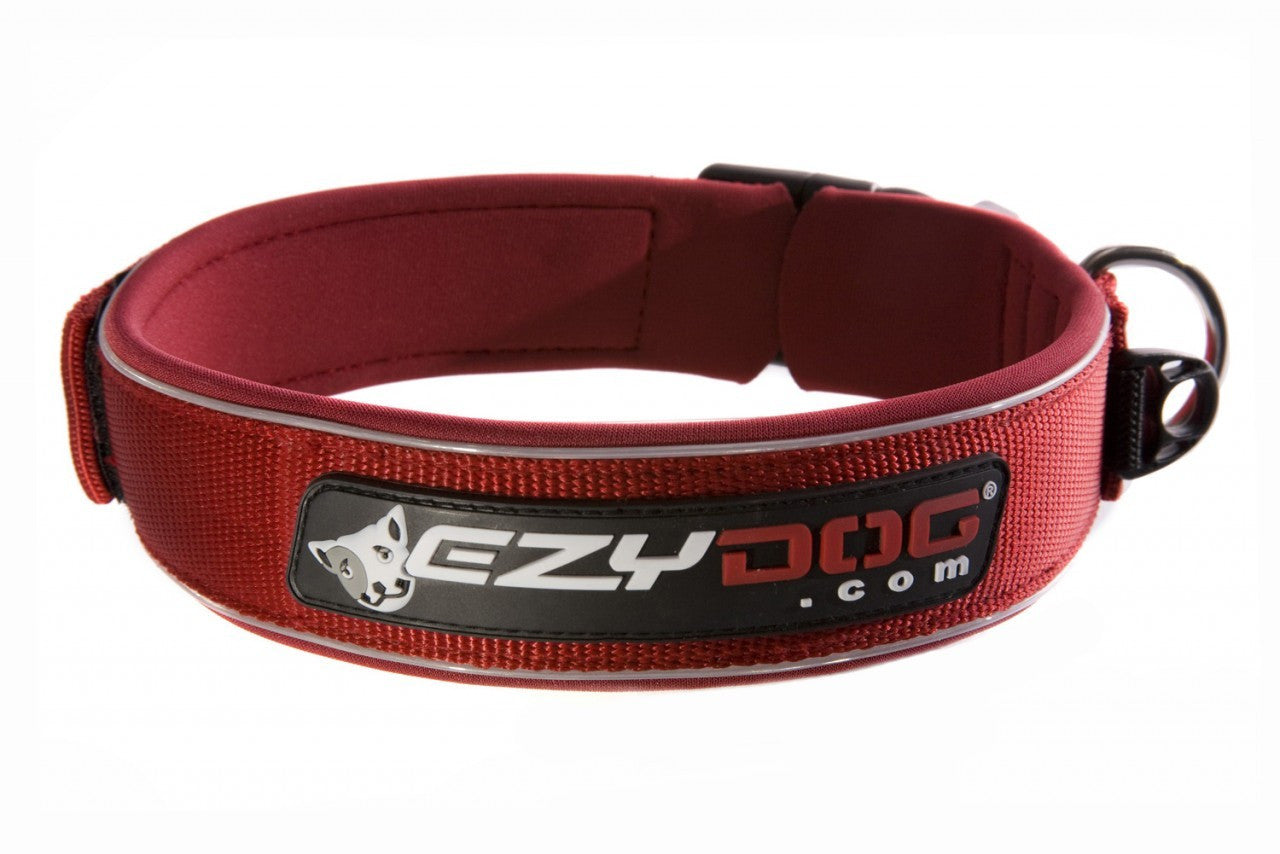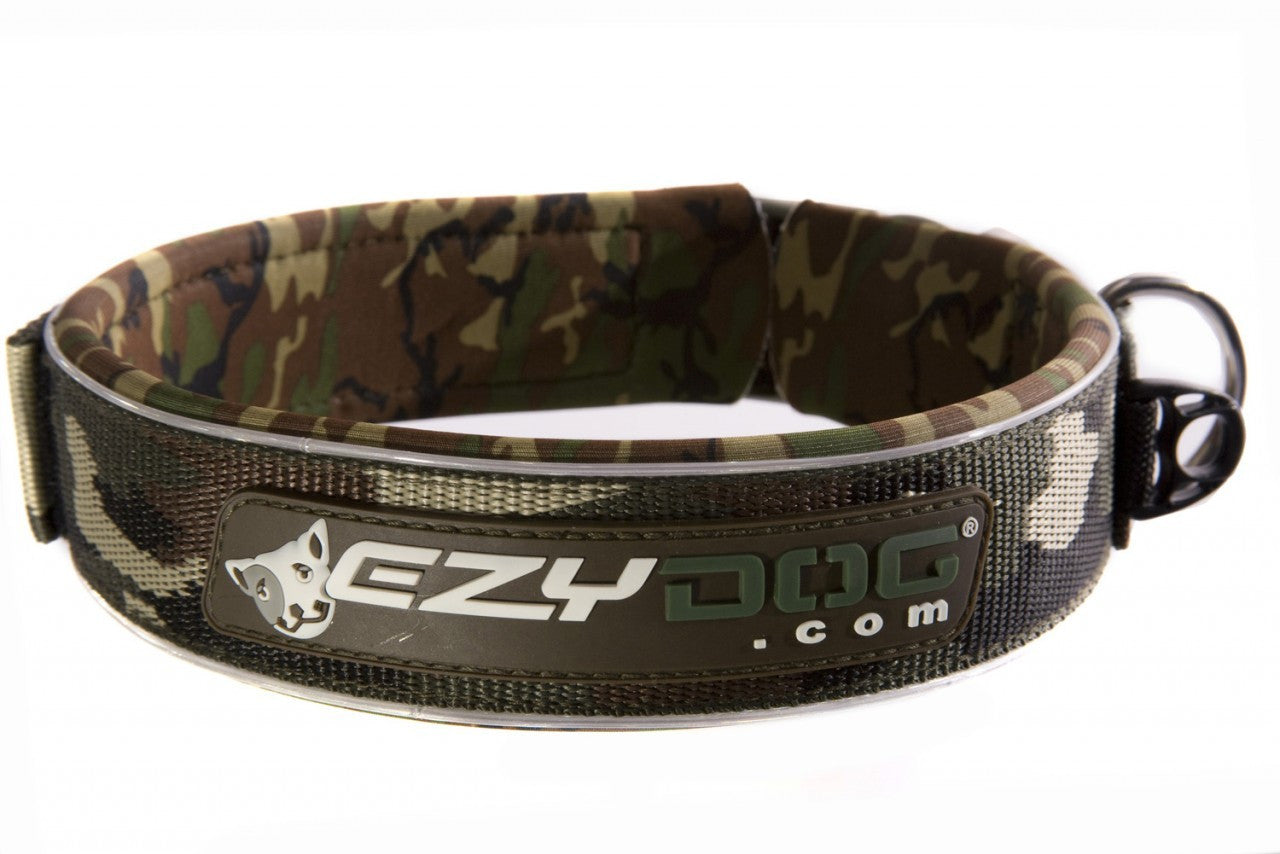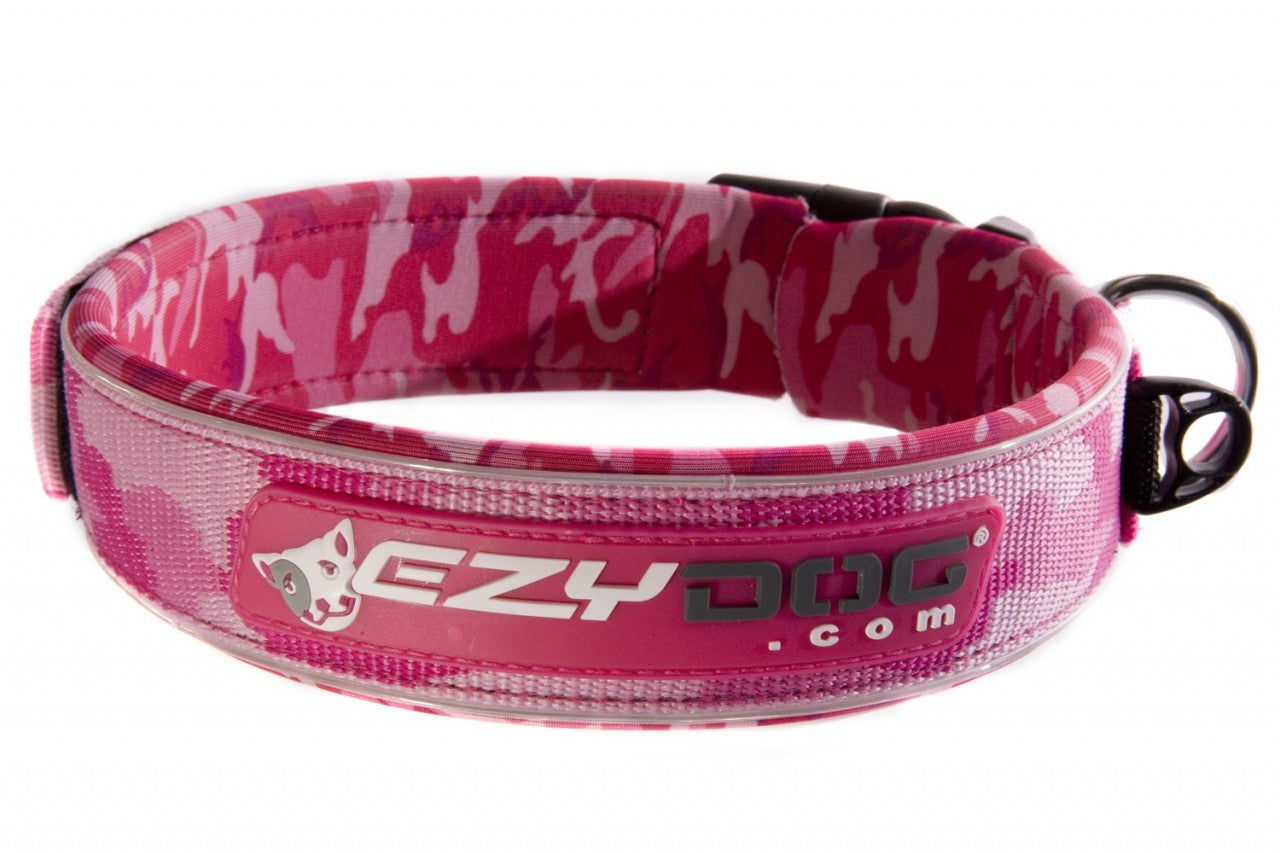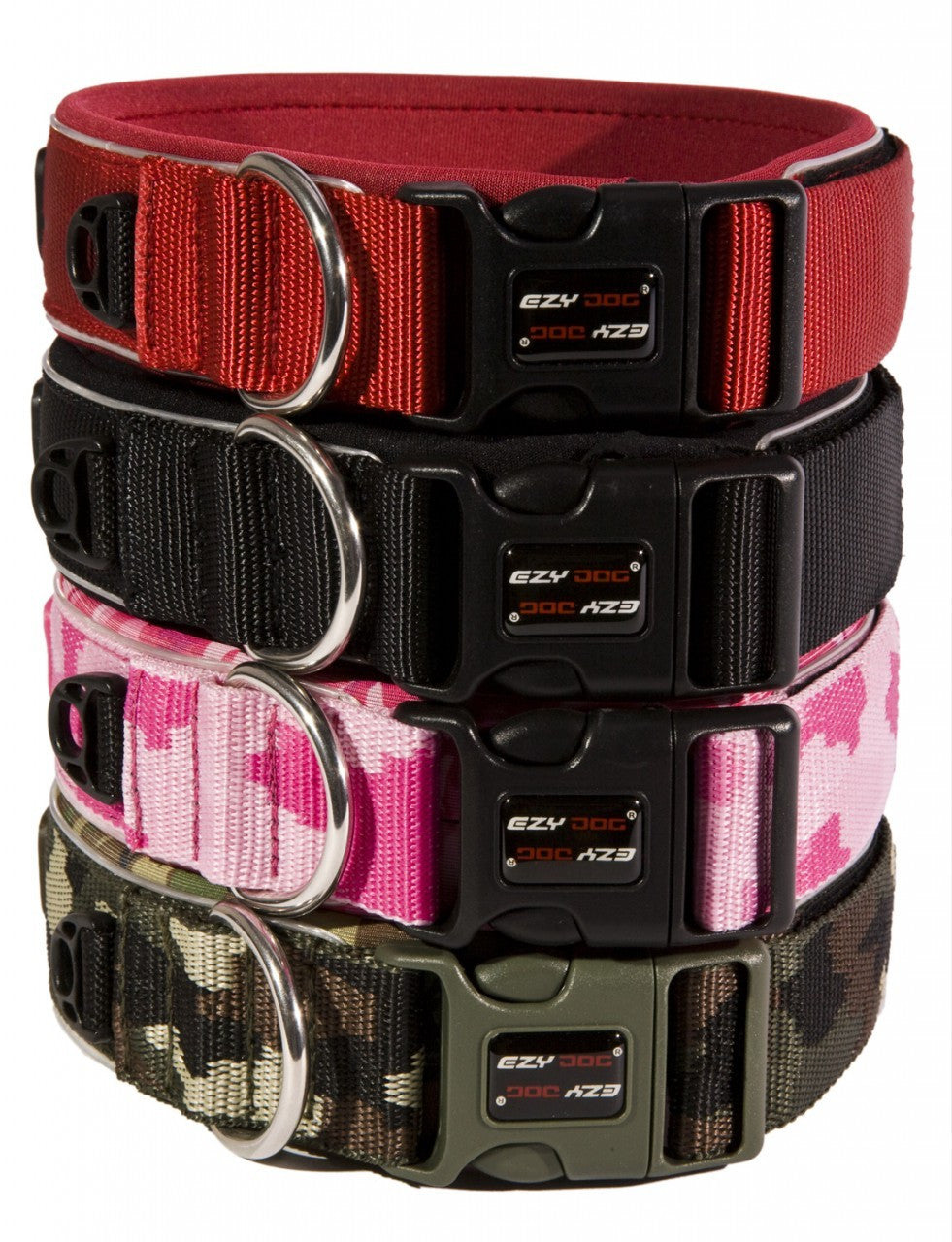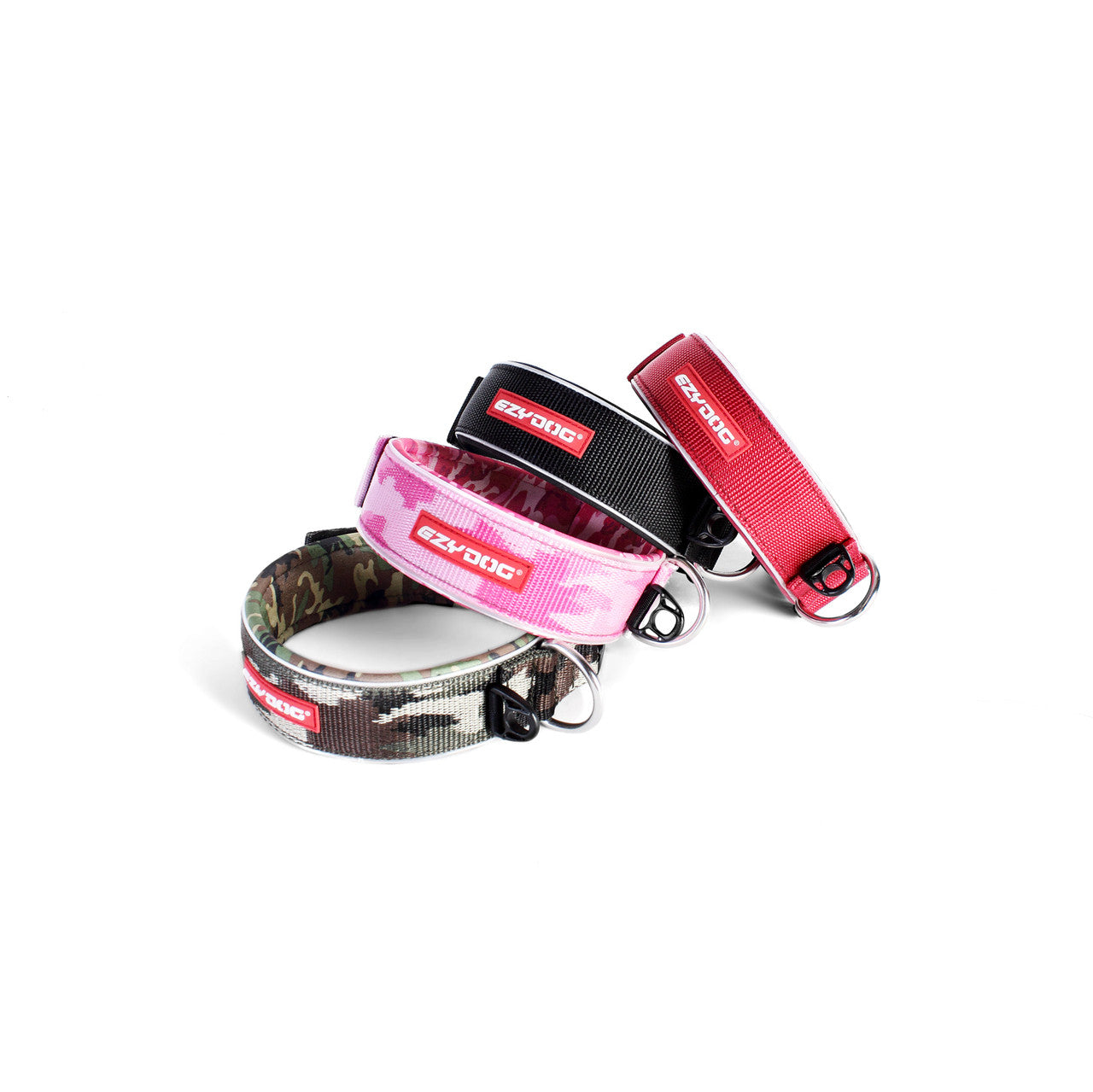 EzyDog Neoprene Classic Collar WIDE for Large Dogs*
Sale price
$28.00 USD
Regular price
$0.00
These wide dog collars are lined with waterproof easy to clean neoprene and are a perfect fit for your overgrown pup! Keeps your large dog comfortable and under control with Wide Neoprene Classic Collars.
Product Information
         This 1.7" wide dog collar is completely waterproof and easy to clean
         Non-rusting stainless steel D-ring for strength and control
         Hook and loop adjustments make sizing a breeze
         Quick release buckle offers strength with easy-on and easy-off convenience
         Low light visibility reflective pipping for safety
         ID clip to securely attach your pups ID tags
         Color Options: are limited based on size
         Warning: PLEASE do not ever leave your dog tied up. Doing so with the EzyDog Collar will void the warranty. Thanks for caring about the safety of your dog!
Size Options
         Wide Extra Extra Large (W2XL) 24.5" - 28.5"
         Wide Extra Extra Exta Large (W3XL) 28.5" - 32" 
Please select desired size and color.