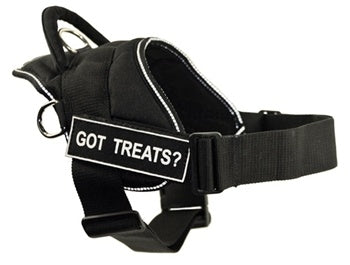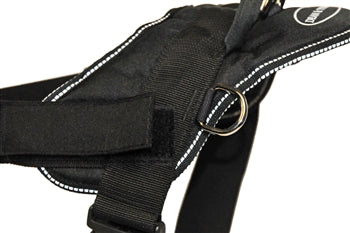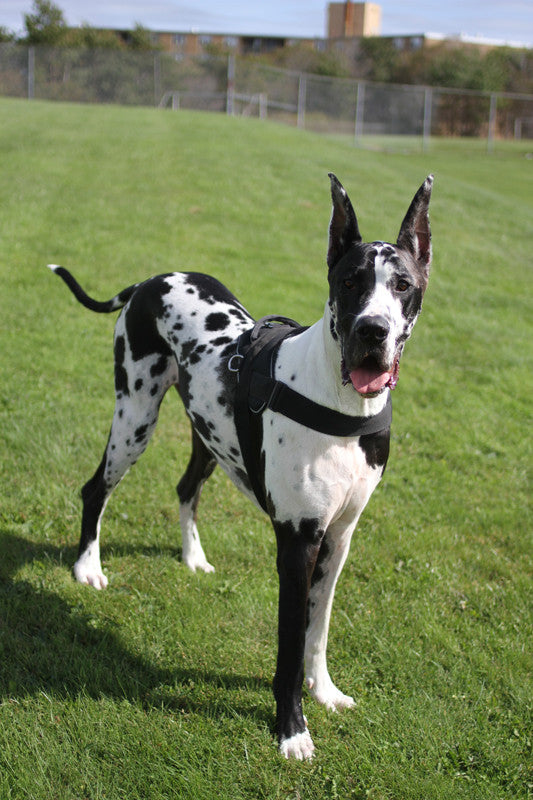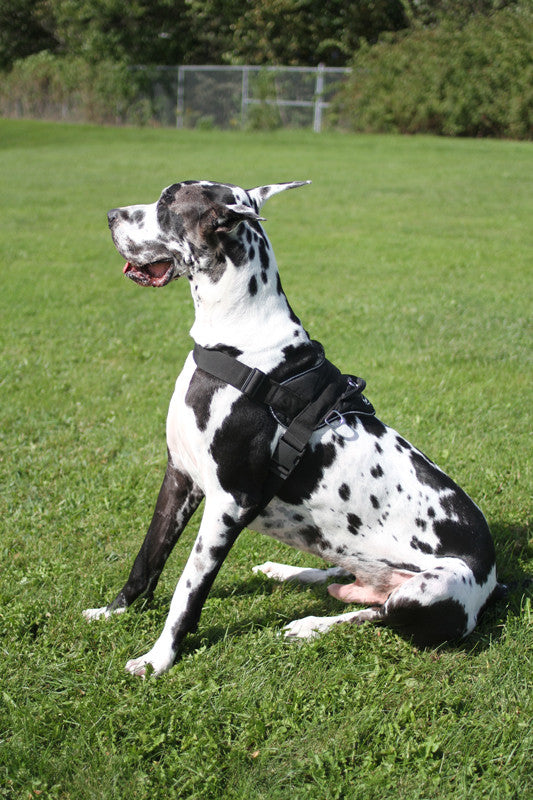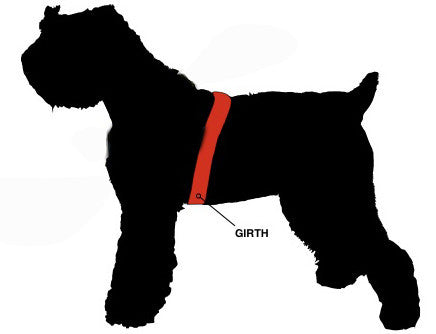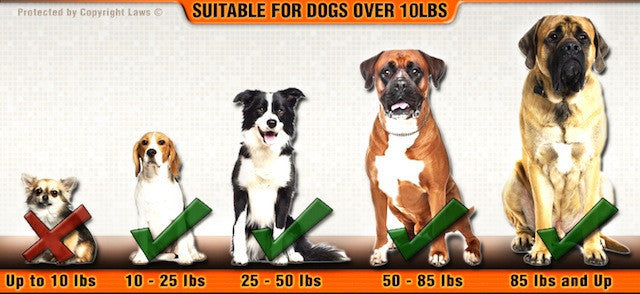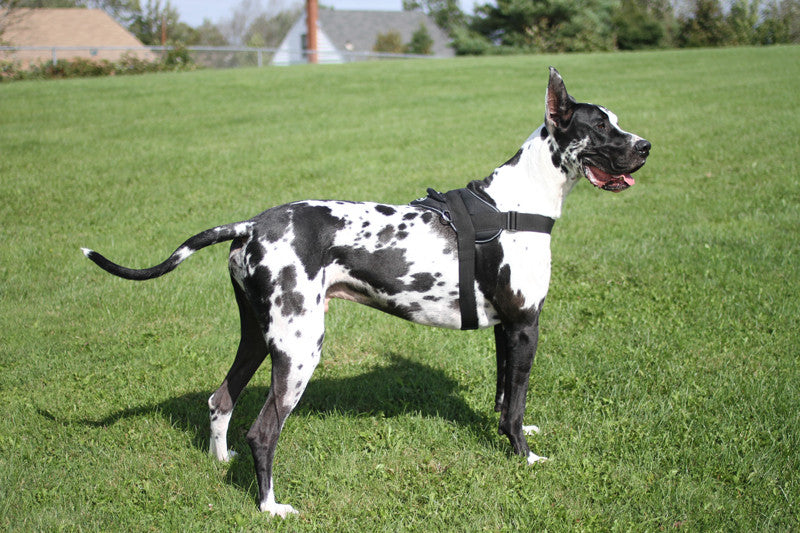 DT Fun Patch Harness for XL dogs
Sale price
$69.95 USD
Regular price
$0.00
DT Fun is a durable yet lightweight nylon dog vest that's weatherproof and washable. This lightweight dog harness features two adjustable straps, three heavy-duty D rings, a handle, and a pair of Velcro patches that can be either fun: cute, fun, sassy, or serious for working dogs, service dogs, or everyday pets needing to convey a serious message to onlookers. Our dog harness with patches also comes with light-reflective trim for increased visibility.
Comes standard with two blank velcro patches. View available patches here.

DT Fun is perfect for walking, running, hiking, tracking/hunting, obedience training, law enforcement, service dogs, guard dogs, search & rescue, etc…

The handle is perfect for taking your canine companion on boating and Stand Up Paddle excursions. This nylon harness air-dries quickly after swimming and water sports.
We only offer the XL size for BIG Dogs.
SIZING BASED ON GIRTH
X Large 34" - 47" girth
Key Attributes:
• Light-weight
• All-weather, multi-purpose
• Durable and long lasting
• 2 Dual-location adjustable straps
• Easy-release buckle
• Heavy-duty stitching
• Reflective Trim
• 3 heavy-duty D-rings
• Handle for optimum control

Perfect For:
• Walking, Running, Hiking
• Tracking / Hunting
• Obedience Training
• Law Enforcement & Service Dogs
• Schutzhund / Guard Dogs
• Emergency Rescue Dogs
• Swimming, Water Rescue, Stand Up Paddle