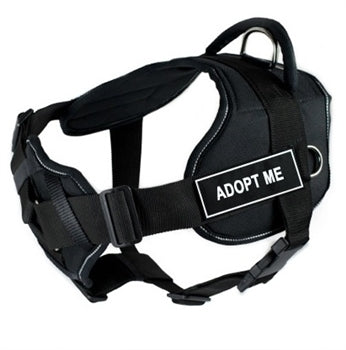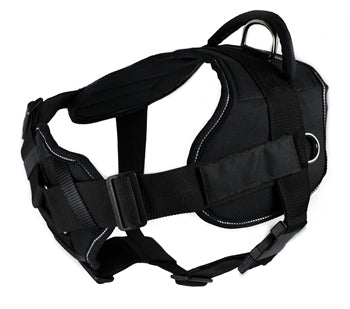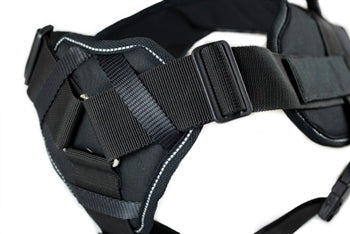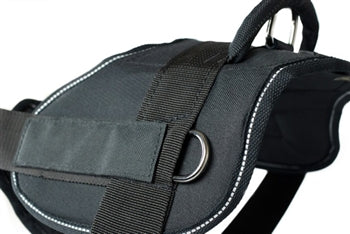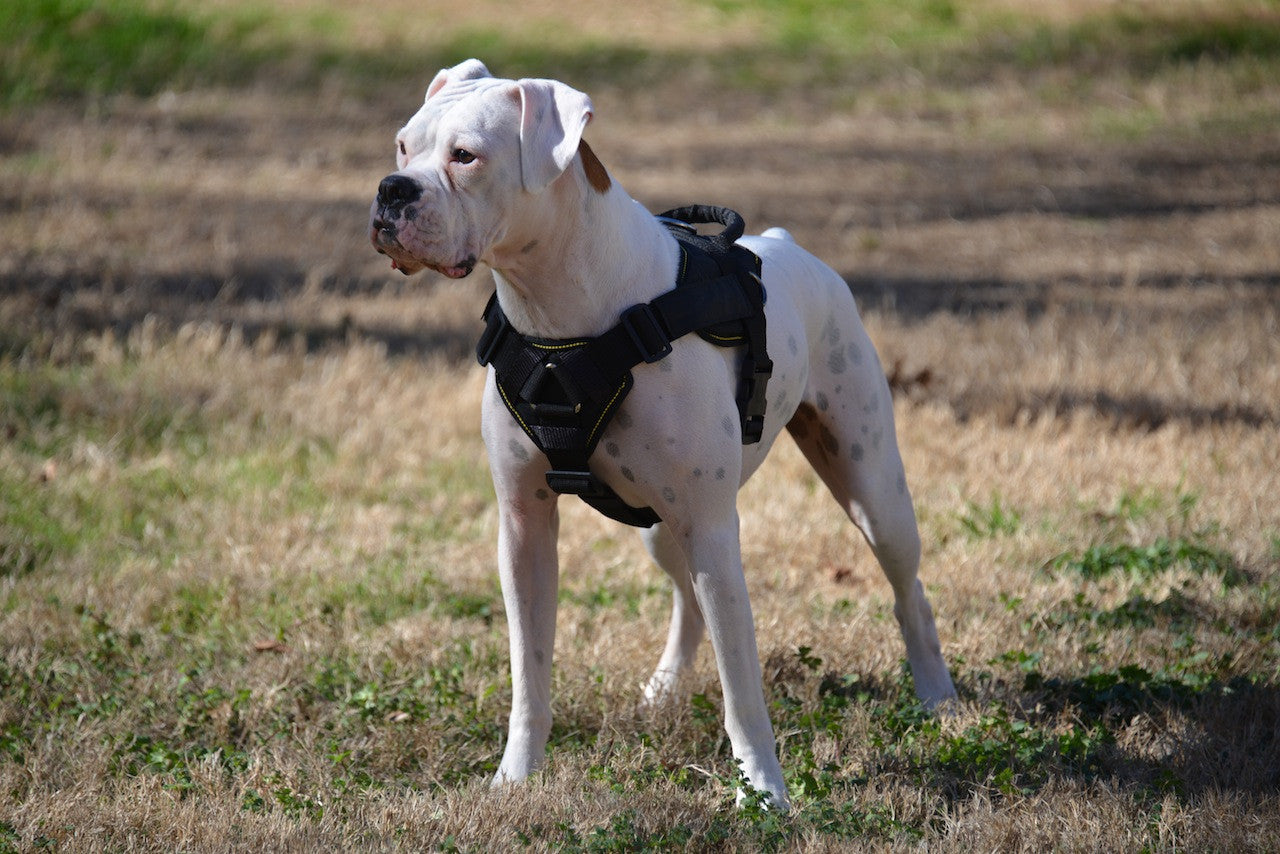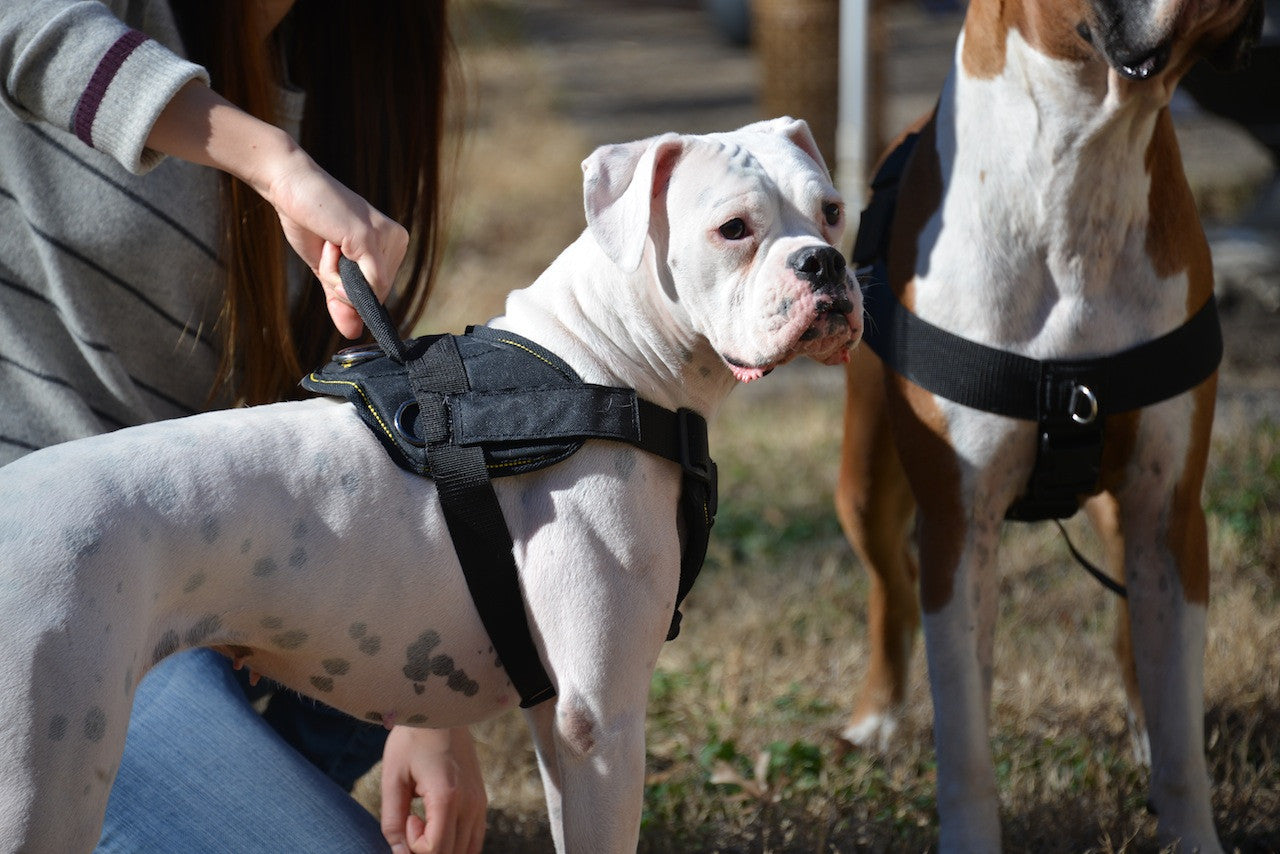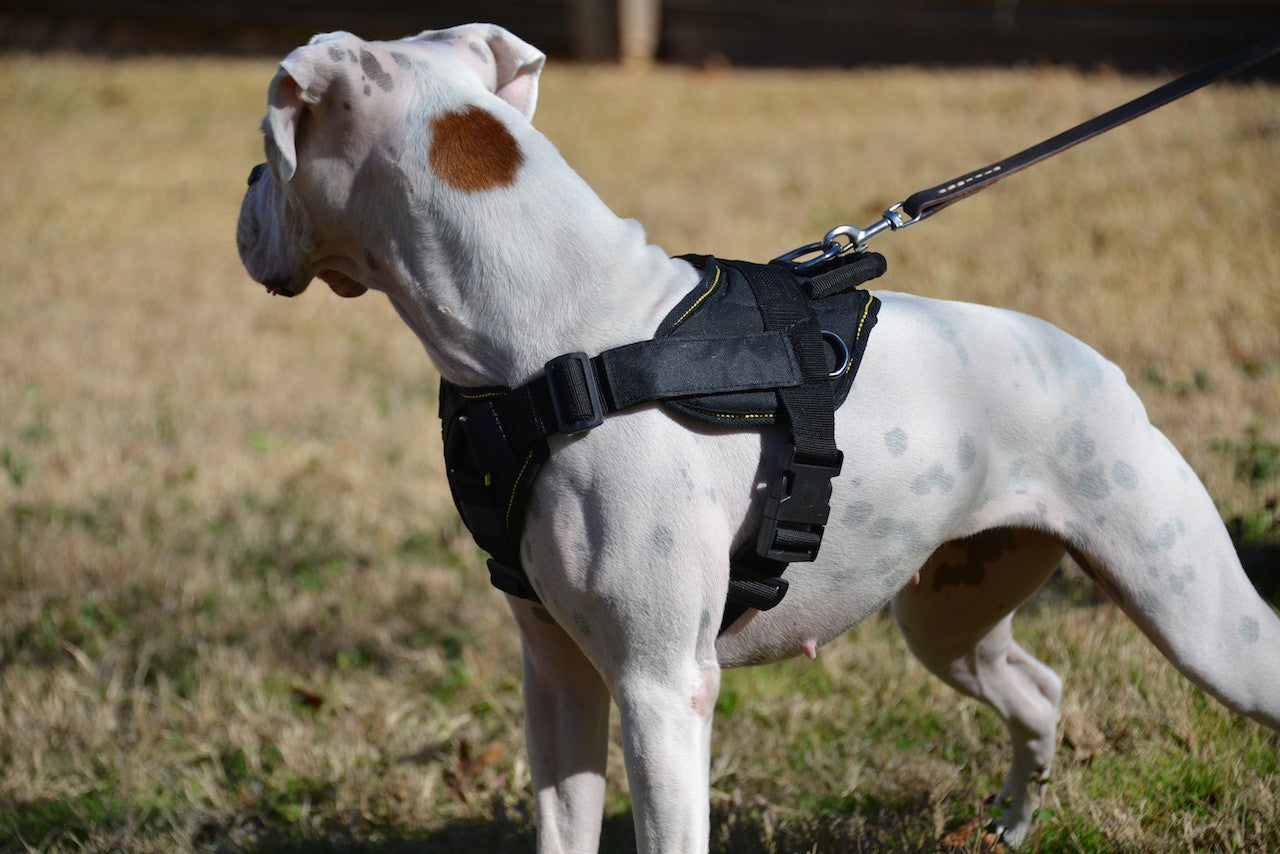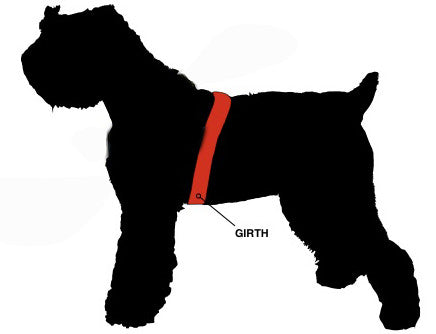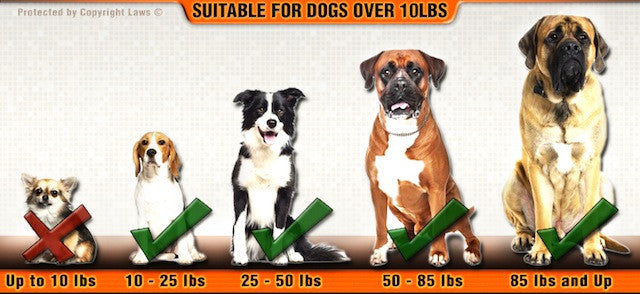 DT Fun Patch Harness w/ Chest Support for XL dogs
Sale price
$85.00 USD
Regular price
$0.00
DT Fun with Chest Support is an ideal chest plate dog harness for working breeds involved in Search & Rescue, K-9 law enforcement and service/therapy programs.

The dog chest harness is handcrafted using double-ply neoprene nylon making it durable, weatherproof and washable.

Although DT Fun with Chest Support and Velcro Dog Patches is specially designed for working dogs, it is still lightweight and comfortable for everyday pet use. We also sell this lightweight dog harness without chest support.
Comes standard with two blank velcro patches. View available patches here.
We only offer the XL size for BIG Dogs.
SIZING BASED ON GIRTH
X Large 34" - 47" girth

Key Attributes:
• Light-weight
• All-weather, multi-purpose dog harness with patches
• Durable and long lasting
• 4 adjustable straps
• Easy-release buckle
• Heavy-duty stitching
• Optional light reflector
• 3 heavy-duty D-rings
• Handle for optimum control

Perfect For:
• Walking, Running, Hiking
• Tracking / Hunting
• Obedience Training
• Law Enforcement & Service Dogs
• Schutzhund / Guard Dogs
• Emergency Rescue Dogs
• Swimming, Water Rescue, Stand Up Paddle