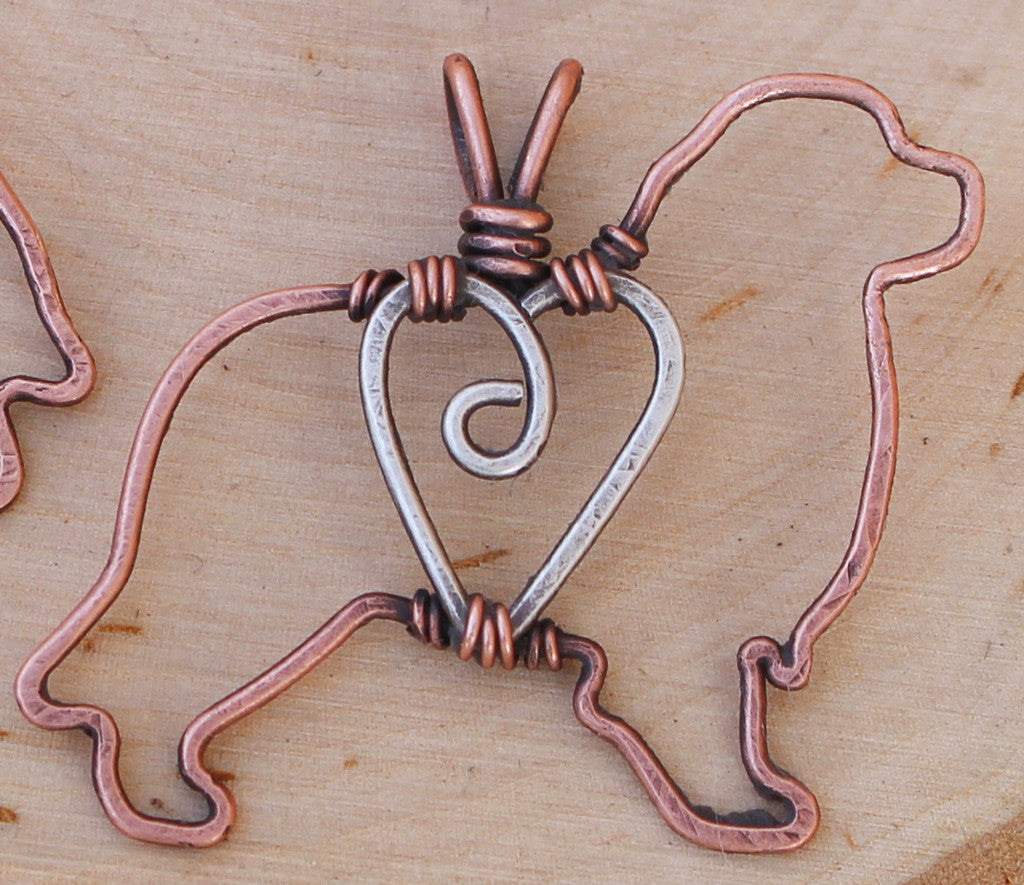 Copper Newfoundland Pendant with Sterling Silver Heart & Chain
Sale price
$70.00 USD
Regular price
$0.00
Newfoundland Necklace. The dogs outline is made from oxidized copper with a sterling silver heart. The chain is also sterling silver and 18 inches in length. Our exclusive. The outline of the dog is approx. 1.5" wide by 1.25" tall. Made in the USA. Limited Supply.
Sterling Silver & Copper Care:
Sterling silver and copper both naturally darken with time but can easily be restored to there original color. Each piece is purposely oxidized and then polished with steel wool. This process adds a "rustic" finish by leaving the crevices dark and the higher areas light. This process also leaves a "brushed" satin finish.
To restore your piece to this finish, simply use fine steel wool to brush off unwanted oxidization. We recommend keeping jewelry sealed in a plastic bag to delay darkening.
For shiny non-oxidized finishes, I would recommend a jewelry polishing cloth. Or, if you do not mind a brushed/satin finish, steel wool would also work. Just be sure to use a very fine steel wool.