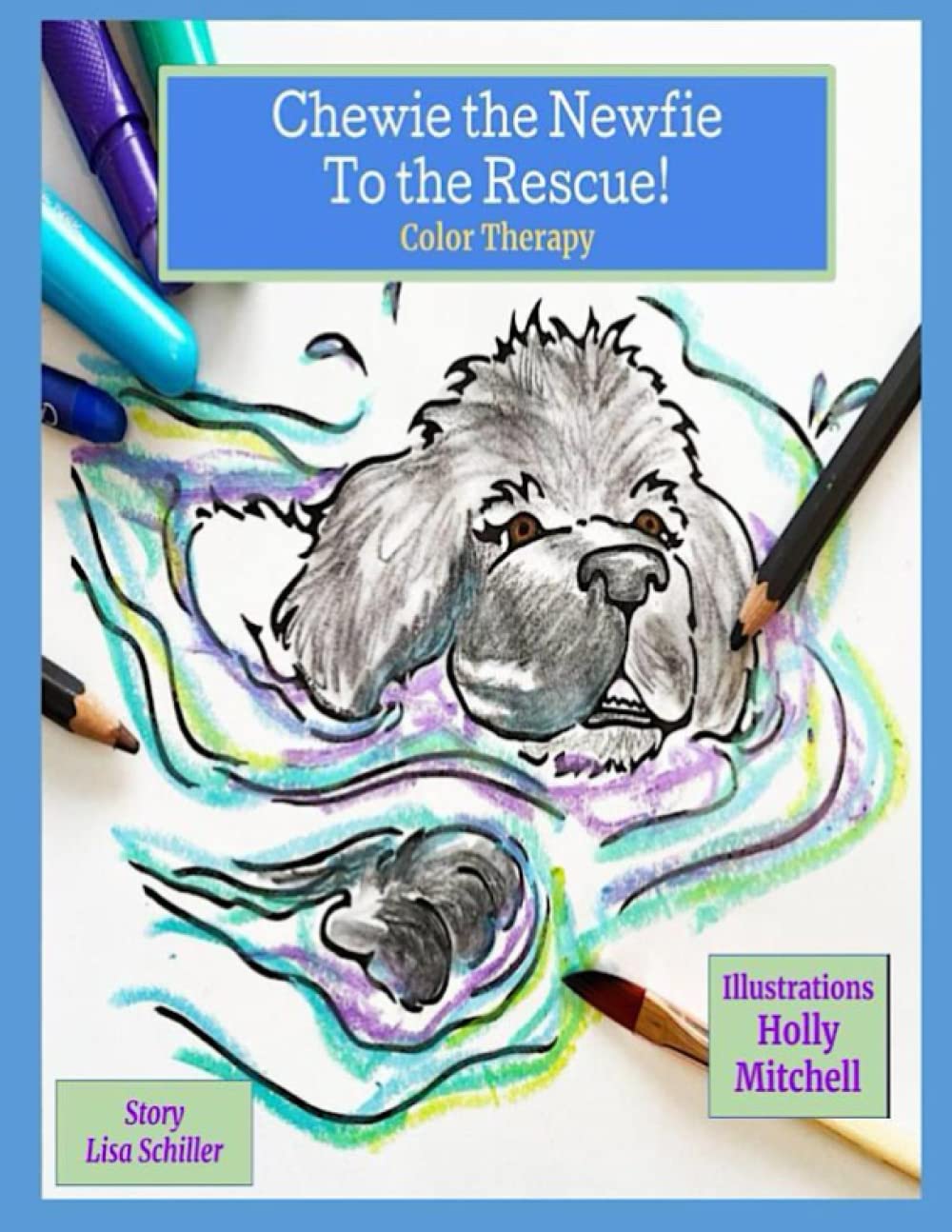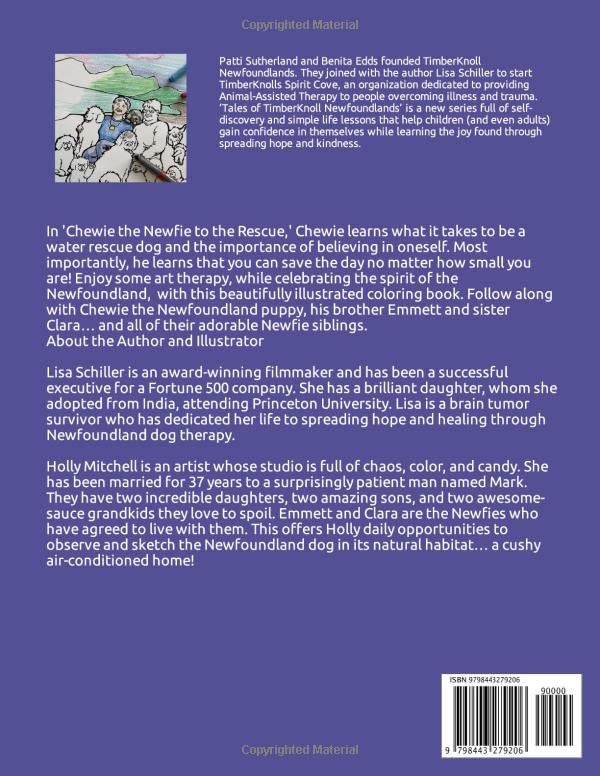 Chewie the Newfie To The Rescue: 'Be Like a Newfie' Color Therapy
Sale price
$12.00 USD
Regular price
$0.00
Patti Sutherland and Benita Edds founded TimberKnoll Newfoundlands. They joined with the author Lisa Schiller to start TimberKnolls Spirit Cove, an organization dedicated to providing Animal-Assisted Therapy to people overcoming illness and trauma. 'Tales of TimberKnoll Newfoundlands' is a new series full of self-discovery and simple life lessons that help children (and even adults) gain confidence in themselves while learning the joy found through spreading hope and kindness. To learn more about Newfoundland Dog Animal Therapy, visit NewfieTherapy.org
In 'Chewie the Newfie to the Rescue,' Chewie learns what it takes to be a water rescue dog and the importance of believing in oneself. Most importantly, he learns that you can save the day no matter how small you are! Enjoy some art therapy, while celebrating the spirit and traits of the Newfoundland, with this beautifully illustrated coloring book. Follow along with Chewie the Newfoundland puppy, his brother Emmett and sister Clara… and all of their adorable Newfie siblings.
About the Author and Illustrator
Lisa Schiller is an award-winning filmmaker and has been a successful executive for a Fortune 500 company. She has a brilliant daughter, whom she adopted from India, attending Princeton University. Lisa is a brain tumor survivor who has dedicated her life to spreading hope and healing through Newfoundland dog therapy.
Holly Mitchell is an artist whose studio is full of chaos, color, and candy. She has been married for 37 years to a surprisingly patient man named Mark. They have two incredible daughters, two amazing sons, and two awesome-sauce grandkids they love to spoil. Emmett and Clara are the Newfies who have agreed to live with them. This offers Holly daily opportunities to observe and sketch the Newfoundland dog in its natural habitat… a cushy air-conditioned home!
Paperbook 46 pages