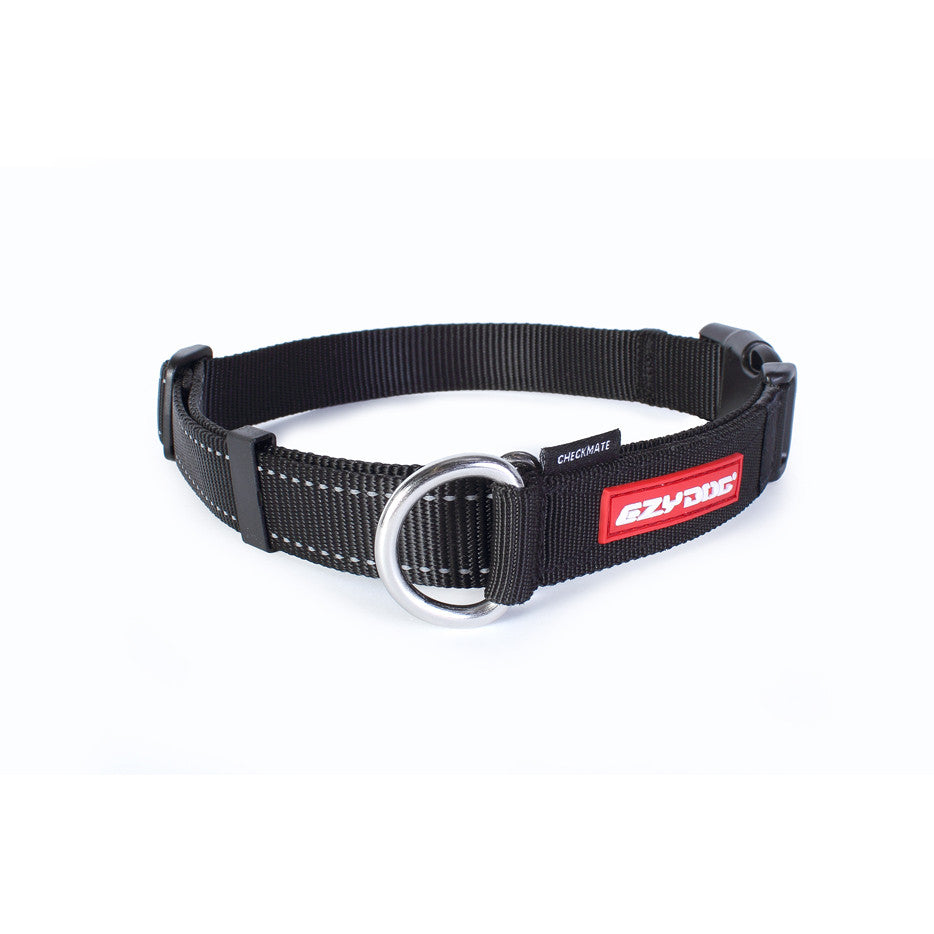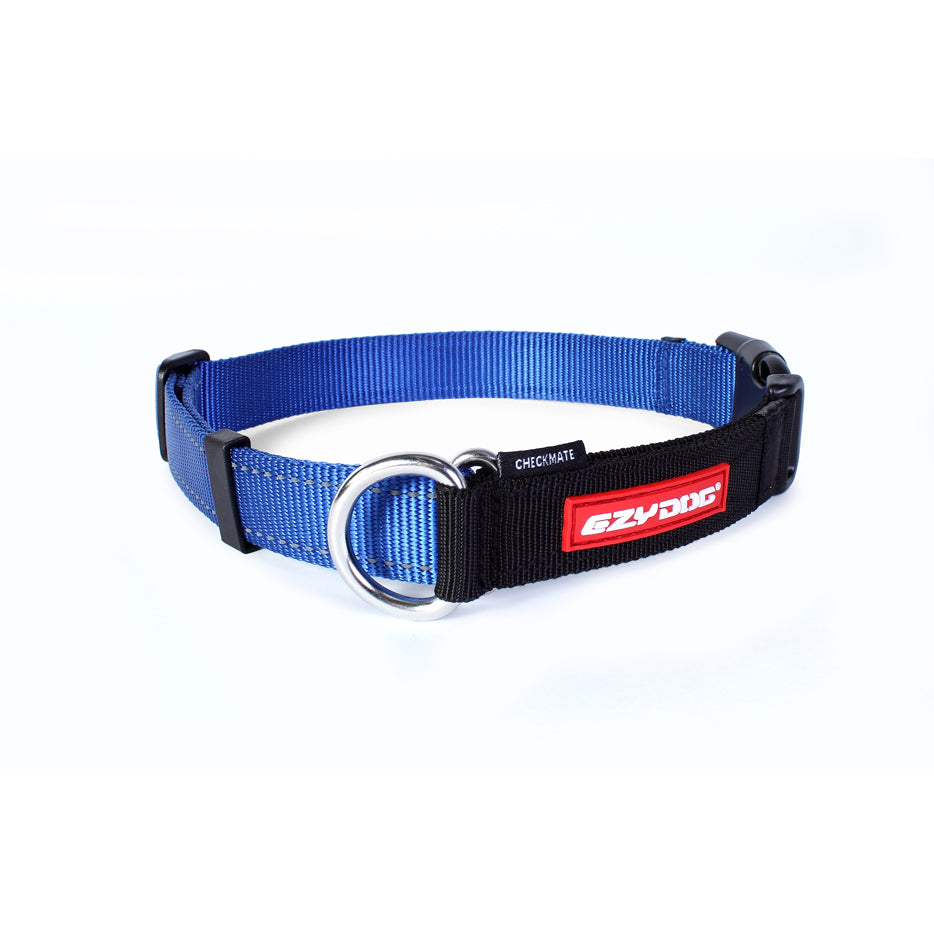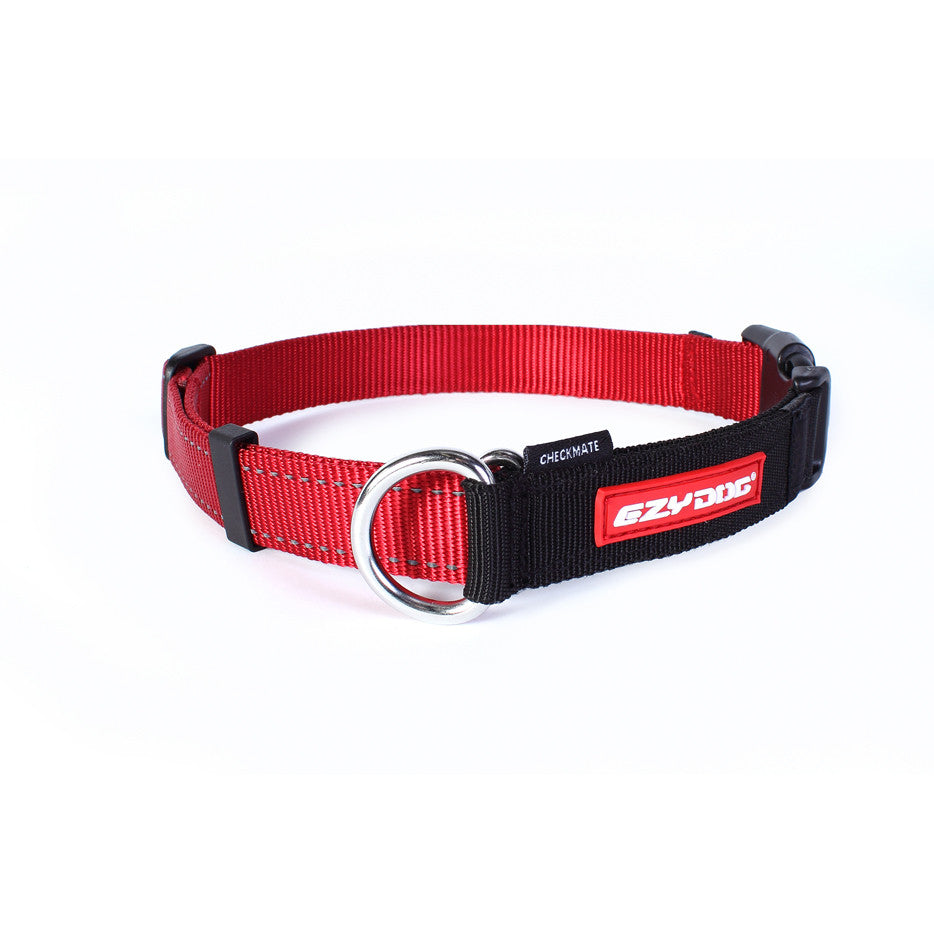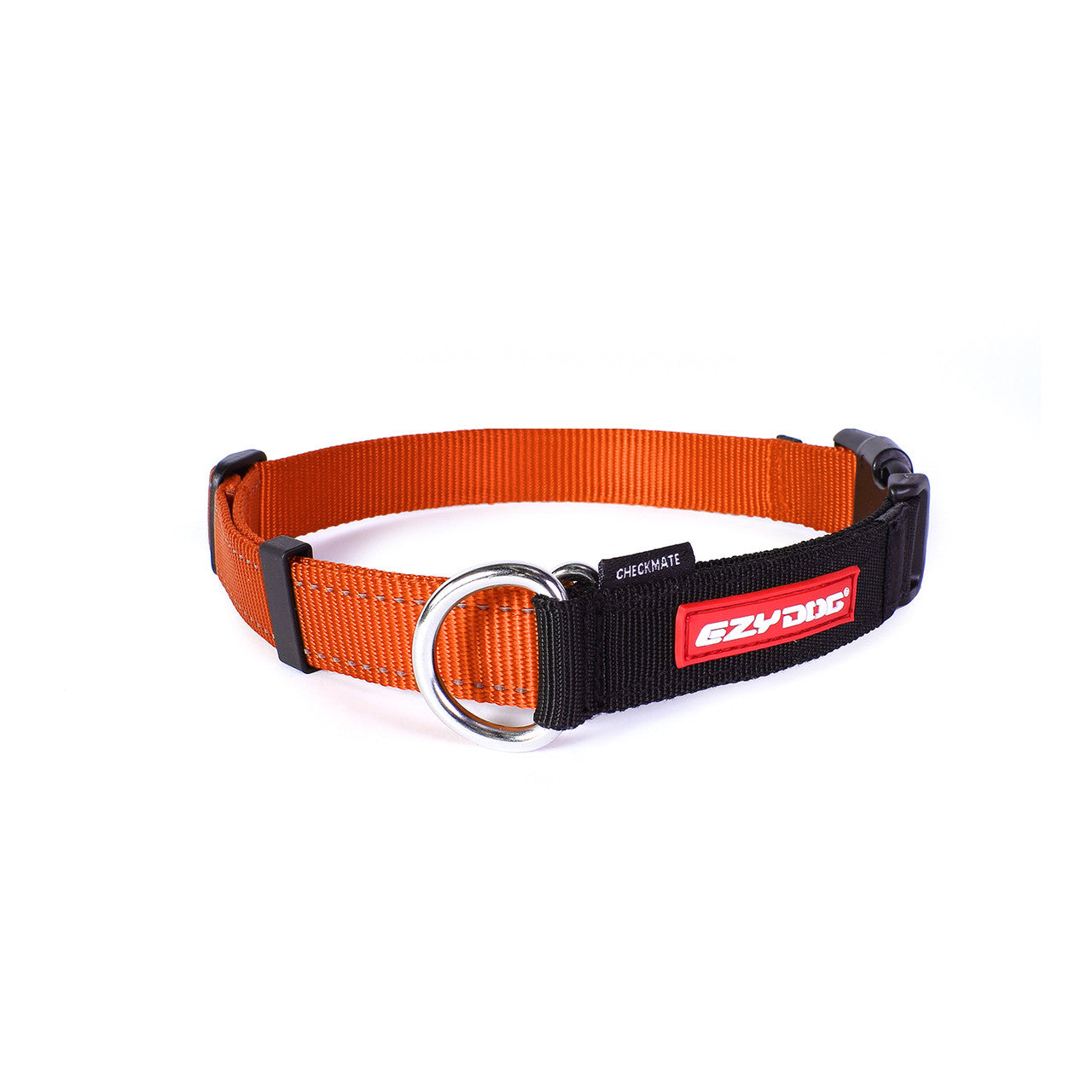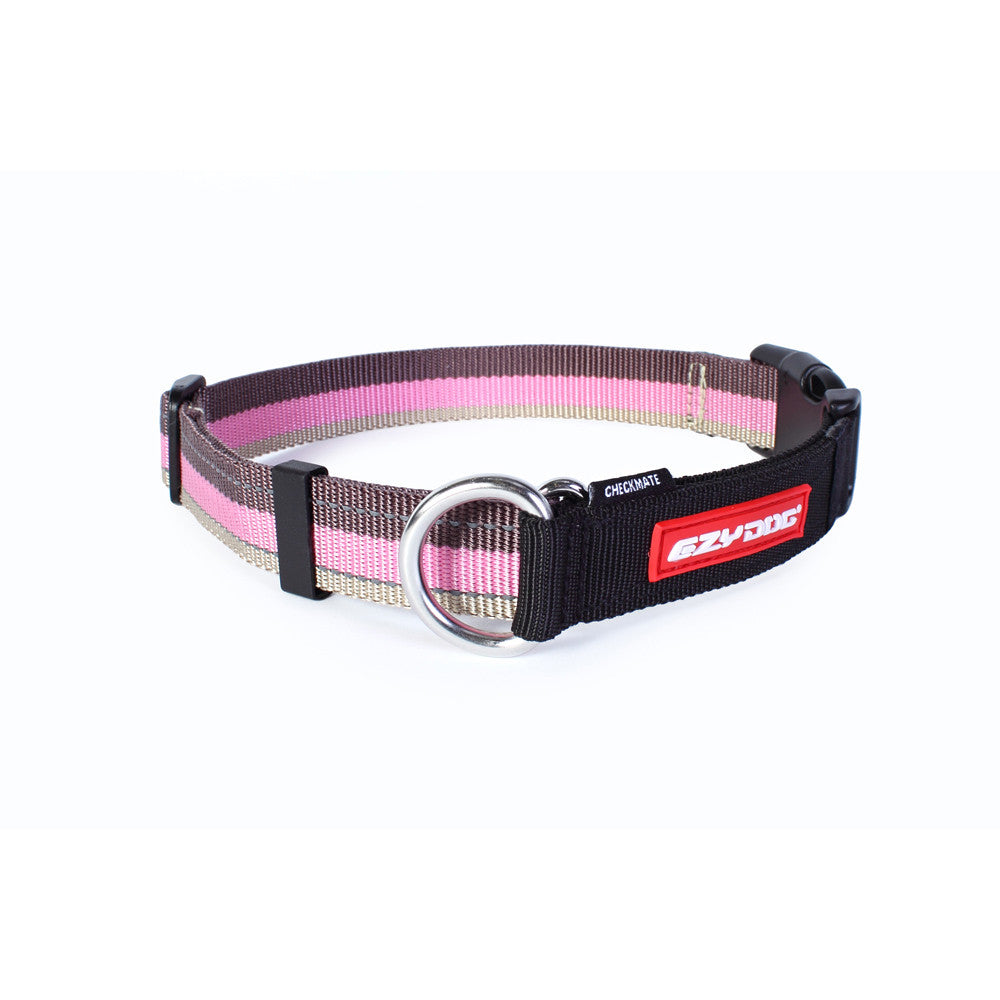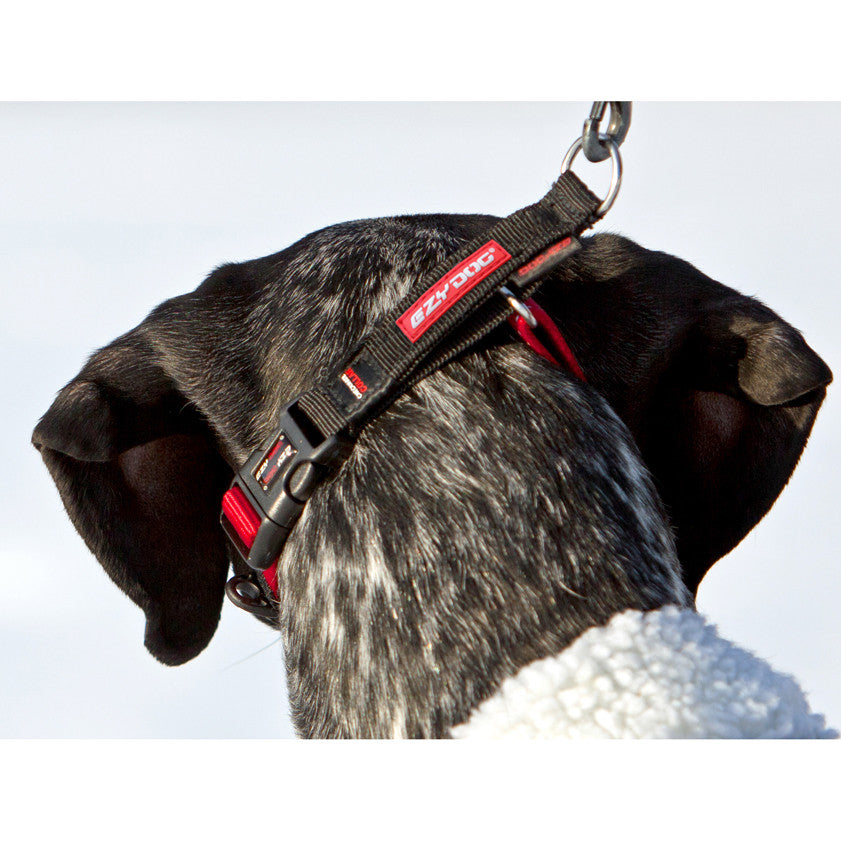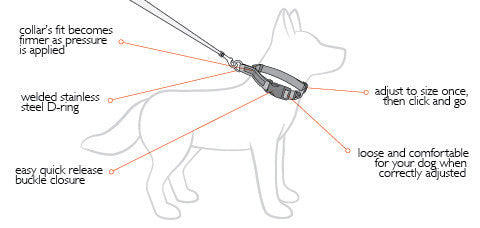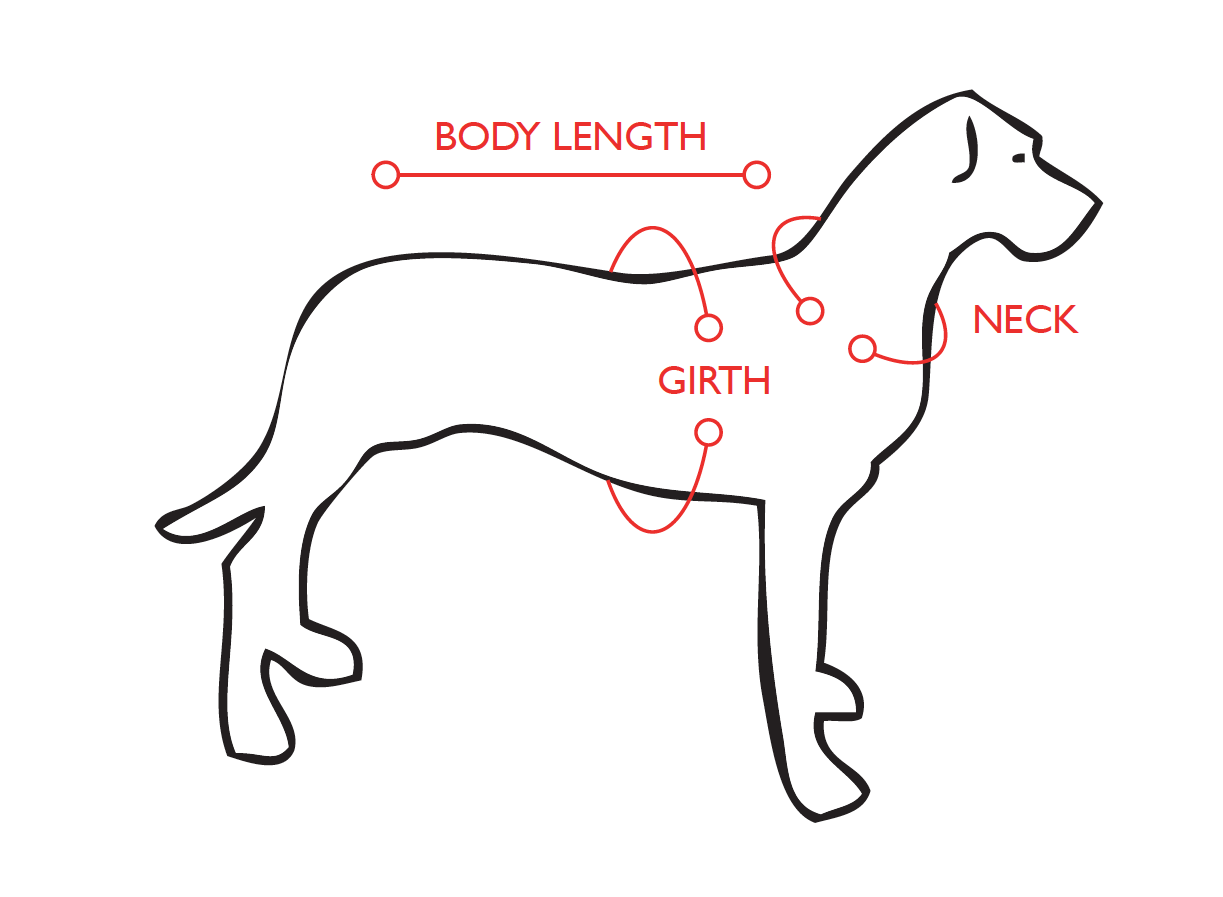 "Checkmate Big Dog Martingale Style Collar"
Sale price
$20.00 USD
Regular price
$0.00
Checkmate! All-Purpose Ezy Dog Training Collars
Looking for a reliable and secure adjustable dog collar? EzyDog Checkmate Collars are humanely designed not to choke your pup during dog training exercises or at your local excitement filled dog park. We love our pets and protecting them with a safe training collar is why we designed our line of Checkmate Collars.
Product Information
Does not require the act of resizing for each fitting
Humane and safe with proper use
Comfortable
Reflective Stitching
Durable nylon
Easy dog training collar
Ultimate control and handling
Color Options:Candy, Red, Black, Orange and Blue
Size Options: XL    (1.5" Wide) 22" to 33" in length
What is a Martingale Collar?
The EzyDog martingale design provides more control over your dog without the risk of choking effects much like competitor slip collars do. These adjustable dog collars are extensively used in dog training and also used to help keep your dog's head from slipping out of the collar during walks or when the dog gets overly excited. The EzyDog Checkmate martingale (control) collar is made with two loops. The larger loop is slipped onto the dogs neck and a leash is then clipped to the smaller loop. When the dog tries to pull, the tension on the leash pulls the small loop taut, which makes the large loop smaller and tighter on the neck, thus helping to prevent escape. When the Checkmate Collar is properly fitted, it will be comfortably loose without your dog noticing it much until the dog begins to pull.