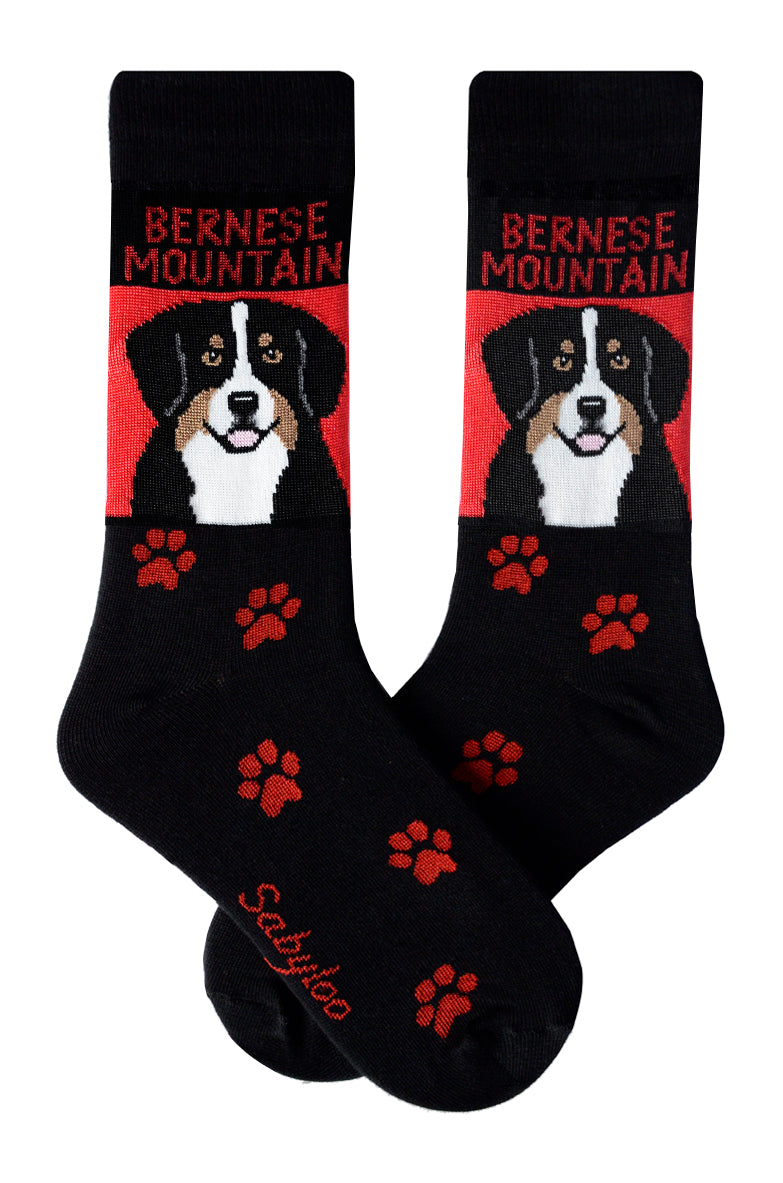 Bernese Mountain Dog Socks
Sale price
$11.00 USD
Regular price
Big, powerful, and built for hard work, the Bernese Mountain Dog is also strikingly beautiful and blessed with a sweet, affectionate nature. Berners are generally placid but are always up for a romp with the owner, whom they live to please.
* 80% Egyptian Cotton, 15% Spandex and 5% Nylon * Machine Wash Warm. Dry Low. Do not Bleach *
Actual color may vary.
Sizing:  9-11 Womens ( fits women 6-10 shoe size)
10-13 Mens (fits Mens 9-13 shoe size)
Made in Egypt